Biden's Proposed Bipartisan Commission on Court Reform Could be a Hopeful Sign for Opponent of Court-Packing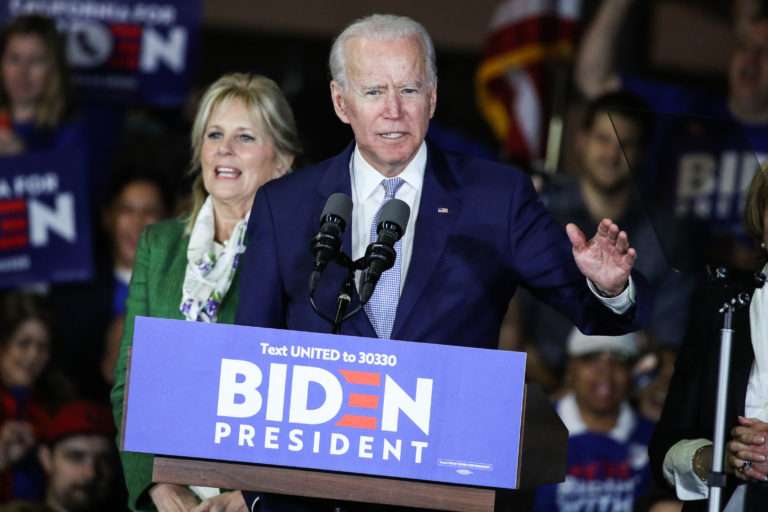 Joe Biden's gyrations on the issue of court-packing have been the focus of much attention in recent weeks. And for good reason: packing the Court would be a terrible idea likely to seriously damage the valuable institution of judicial review.
In a recent CBS 60 Minutes interview, Biden proposed setting up a bipartisan commission on reforming federal courts:
"If elected, what I will do is I'll put together a national commission of — bipartisan commission of scholars, constitutional scholars, Democrats, Republicans, liberal, conservative. And I will ask them to over 180 days come back to me with recommendations as to how to reform the court system because it's getting out of whack — the way in which it's being handled and it's not about court packing. There's a number of other things that our constitutional scholars have debated and I've looked to see what recommendations that commission might make."

Biden continued: "There's a number of alternatives that are — go well beyond packing … The last thing we need to do is turn the Supreme Court into just a political football, whoever has the most votes gets whatever they want. Presidents come and go. Supreme Court justices stay for generations."
The implications of this statement for court-packing are not immediately clear. But if Biden (assuming he wins the election) does go ahead with the the commission plan, on balance it would be a helpful development from the standpoint of those of us who oppose court-packing.
Establishing a commission is the kind of thing presidents tend to do when they do not want to prioritize a given issue. History shows that a new president's best window of opportunity for dramatic new policies often comes within the first hundred days or so of a new administration. If Biden doesn't proceed with court-packing until the commission is appointed and completes its deliberations (which he says it would have 180 days to do), that would take us well past the initial honeymoon period when a new president's influence is at its height.
Moreover, if Biden is serious about making the commission "bipartisan" and including both liberal and conservative legal scholars, then it is unlikely the commission would recommend any form of court-packing. With the exception of Charles Fried, I cannot think of any even remotely prominent conservative (or libertarian) legal scholars who supports court-packing. The issue is one that unites the legal right, but divides the left (where there are still a good many court-packing skeptics). Thus, any balanced commission would either reject
Article from Latest – Reason.com
Comments
comments