DC Circuit Issues Mixed Decision in Title 42 "Public Health" Expulsion Case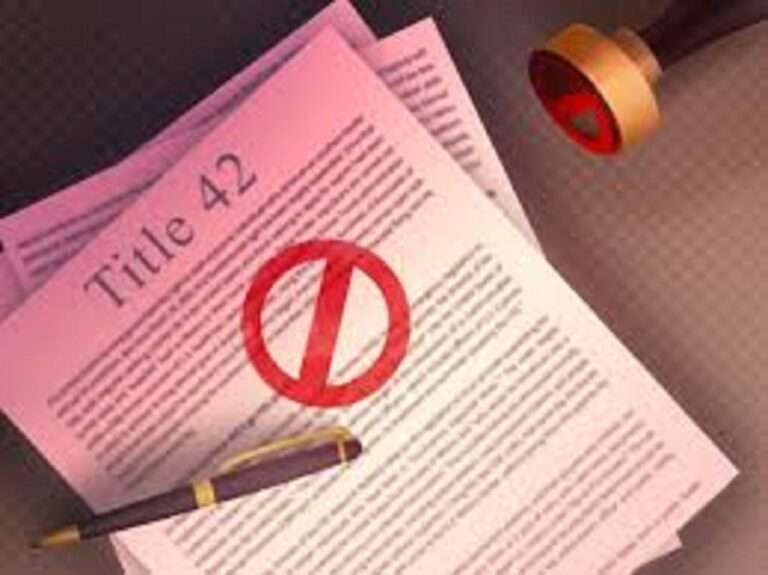 Last week, the US Court of Appeals for the DC Circuit issued its decision in Huisha-Huisha v. Mayorkas, the Title 42 public health expulsion case. As I explained in previous posts about the case, in March 2020, the Centers for Disease Control (CDC) issued an order mandating immediate expulsion of most migrants entering from Canada or Mexico, including many who would otherwise have the legal right to apply for asylum in the US. The DC Circuit in large part upheld the policy, but imposed significant limits on where migrants can be expelled to. It also pointed out that the expulsions likely serve no useful purpose, even as they subject expelled migrants to "death, torture, and rape."
The Trump Administration claimed the expulsion order was necessary to prevent the spread of the Covid-19 virus into the US. The Biden administration has so far maintained this Trump policy, though they have exempted unaccompanied minors.
A group of immigrants' rights organizations, led by the ACLU filed a lawsuit on behalf of migrants subject to expulsion under the order, arguing that the CDC exceeded its authority. In September, a federal district court ruled in the plaintiffs' favor. The case is enormously important because of the vast number of migrants expelled under the CDC order (over 1 million and counting), and because of the broader implications for the power of the executive branch over immigration policy. As I explained in an amicus brief on behalf of the Cato Institute, if the government had prevailed on all points in this case, CDC would have virtually unlimited power to expel any migrants from anywhere, anytime it wants.
Last week, the US Court of Appeals for the DC Circuit issued a kind of split decision in the case. The court ruled that the CDC did have the authority to expel migrants, but not  to countries where they are likely to face torture or be subject persecution on account of their "race, religion, nationality, membership in a particular social group, or political opinion."
The legal authority cited by Trump and Biden to justify the Title 42 expulsions is 42 USC Section 265, which gives the CDC Director the following powers:
Whenever the Surgeon General determines that by reason of the existence of any communicable disease in a foreign country there is serious danger of the introduction of such disease into the United States, and that this danger is so increased by the introduction of persons or property from such country that a suspension of the right to introduce such persons and property is required in the interest of the public health, the Surgeon General, in accordance with regulations approved by the President, shall have the power to prohibit, in whole or in part, the introduction of persons and property from such countries or places as he shall designate in order to avert such danger, and for such period of time as he may deem necessary for such purpose.
The DC Circuit rejected the plaintiffs' argument and the district court's  conclusion that the power to prevent "introduction" of persons does not include the power to expel those already in the United States. Even if this reasoning is correct (which I have doubts about), it ignores the point that Section 265 only gives the CDC the power to prevent "introduction" of persons if doing so is necessary to prevent the "introduction" of a disease. As explained in my amicus brief (and here), it is impossible to prevent "introduction" of a disease that is already widely present in the US, as Covid-19 has been throughout virtually the entire time the CDC order has been in force.
Giving the CDC the power to block and expel migrants any time doing so might reduce the spread of disease – including one already massively present in the US – would effectively give the agency unconstrained authority over all of immigration and border control policy, thereby violating the "major question" and nondelegation doctrines, and creating serious constitutional problems. As discussed in my brief, the Title 42 expulsion policy has much in common with the CDC eviction moratorium, which the Supreme Court and seve
Article from Latest
Comments
comments