Ahmaud Arbery Case Highlights Problem of Insider Favoritism in Law Enforcement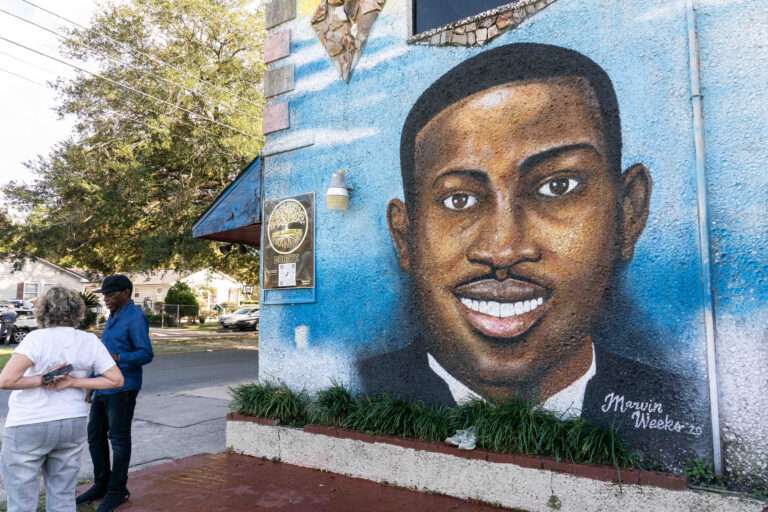 There is widespread – and justified – happiness today that justice was done in the Ahmaud Arbery case. The three men who pursued and killed him because of a combination of bigotry and baseless suspicions have been convicted of felony murder and other crimes.
However, understandable celebration of the outcome should not obscure a troubling aspect of the case. The defendants almost avoided being charged because one of them is a former employee of the prosecutor's office. Reason's Billy Binion explains:
[T]he theatrics from the defense have diverted scrutiny away from the seediness of the original prosecutor, Jackie Johnson, who in September was indicted on criminal charges for violating her oath of office and obstructing police when she allegedly showed the McMichaels favorable treatment and ensured they would not be arrested after Arbery's death.

Such charges against prosecutors are almost unheard of…..

Several months went by before the government applied any rigorous investigation to the case. Johnson, then the Brunswick Judicial Circuit District Attorney, was a big part of that, according to the indictment against her.

The ex-prosecutor, who lost reelection in November 2020, allegedly leveraged her office to "show favor and affection to Greg McMichael," her former employee, during the state's initial probe of the case, and got in the way of law enforcement when she ordered them not to arrest Travis.

After recusing herself, Johnson then recruited Waycross Judicial Circuit District Attorney George E. Barnhill to replace her. But she declined to mention that Barnhill had already been involved: He told police the day after the killing that the three men should not face charges. He also had a conflict of interest, eventually disclosing that his son had worked in Johnson's office alongside McMichael, including on a prior prosecution that Arbery faced. Yet he stayed on the case until April and only resigned at the behest of Arbery's mother once she learned of his potential bias. (As of September, an investigation into Barnhill's conduct was ongoing.)

Indeed, had Arbery's case not received explosive media attention in May 2020, it's possible that both Johnson and Barnhill's prosecutorial malfeasance would have prevented charges from being brought against the men.
As Binion notes, absent the widespread media attention that this case attracted, conniving prosecutors might have suc
Article from Reason.com
Comments
comments