Rights and Wrongs of Biden's New Vaccination Mandate Policies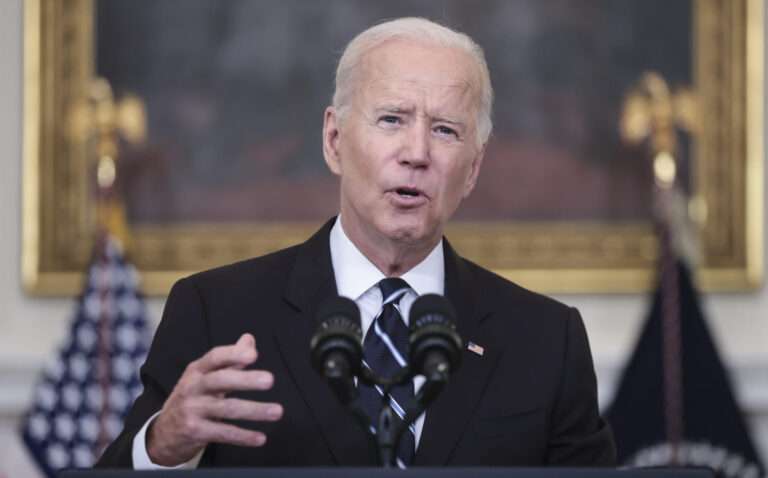 Yesterday, President Biden announced  new policies mandating vaccination for up to 100 million American workers of various types. Some parts of the policy are entirely defensible, and legally unproblematic. But others—most notably the imposition of a vaccination/testing mandate on all private employers with 100 or more workers—are legally dubious and would set a dangerous precedent, if upheld. I am strongly supportive of vaccination, share much of Biden's frustration with anti-vaxxers, and even support vaccination mandates in some situations. But we must remain wary of executive power grabs, even  (perhaps especially!) in cases where we might like aspects of the policy in question.
The most defensible part of Biden's program is the vaccination mandate for federal employees. Acting as an employer, the federal government (like other employers) can routinely impose all sorts of conditions that would be illegal if imposed on the general public. Indeed, many requirements routinely imposed on employees are far more onerous than vaccination, including even such things as having to show up to work every day! The latter is a far more significant restriction on liberty than getting vaccinated; it takes up many hours of your time and effort every day, while getting the shot takes only a short time, and afterwards you can soon get on with your life, as normal. If imposed on the general public, a work requirement would violate the Thirteenth Amendment's prohibition of "slavery" and "involuntary servitude." As a condition of holding a federal job, it is perfectly constitutional.
With the possible exception of employees who have contracts that somehow preclude vaccination (if any such exist), this part of Biden's policy is legally unproblematic. It likely makes good policy sense, as well.
The associated mandate imposed on employees of federal contractors is, perhaps, only slightly more contentious. It depends on the extent of the executive's statutory authority to impose conditions on federal contractors that aren't directly related to carrying out their jobs. I will leave this one to people who know more about the law of federal contracts than I do. But I will note there is a long history of imposing a variety of conditions on such contractors, some of which are not directly related to the effective performance of their duties.
Things get more dicey when we consider the vaccination mandate for employees of hospitals and other health care facilities receiving federal funding. As a policy matter, this mandate makes excellent sense, as health care workers often have to interact closely with patients who are unusually vulnerable to Covid, and those patients sometimes have little choice but to accept the ministrations of the specific doctors and nurses they encounter. Legally, however, it is not entirely clear whether the statutes in question authorize the imposition of vaccination funding.
As co-blogger Josh Blackman points out, such clarity is especially important when we consider the case of state-run medical facilities. There, Supreme Court precedent requires that spending conditions be "unambiguously" stated in the authorizing statute. The Trump administration repeatedly ran afoul of this requirement in its efforts to pull federal funds from sanctuary cities. Whether Biden runs into the same problem here, remains to be seen. Before offering a considered judgment, I would like to know more about what statutes the administration plans to cite as authorization for this particular mandate. Unlike in the case of Trump's assault on sanctuary jurisdictions, I have considerable sympathy for the policy objective in this case. But my sympathy isn't enough to make it legal.
Unlike Josh, I am skeptical that state gove
Article from Latest – Reason.com
Comments
comments