Shaky Social Security Trust Fund May Run Out in 11 Years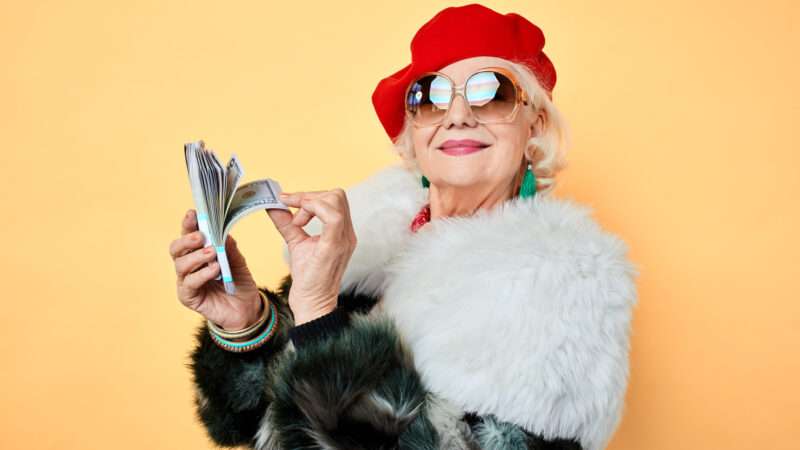 For those of us who consider President Franklin Delano Roosevelt more of a political grifter than a policy innovator, it's no surprise that his signature fiscal legacy, Social Security, is in dire financial straits. New data from the Congressional Budget Office (CBO) once again points out that the program, which was crafted from the beginning to meet political needs rather than economic reality, requires either a massive infusion of funds or else drastic cuts to benefits in order to maintain its viability. Of course, Social Security is only part (though a significant part) of the commitments taken on by a federal government committed to fiscal irresponsibility.
"Because the trust funds' revenues are currently lower than their outlays and projected to grow more slowly than those outlays, the Social Security program has a long-term actuarial deficit," a CBO data update noted last week. "Over the next 75 years, if current laws remained in place, the program's actuarial deficit would equal 1.7 percent of GDP, or 4.9 percent of taxable payroll, CBO projects."
The problem is that Social Security has been paying out more than it collects from payroll taxes for a decade. To meet its obligations, the program funds benefits from assets held by the Old-Age and Survivors Insurance Trust Fund (OASI) and the Disability Insurance Trust Fund (DI)—but those funds can only last for so long.
"CBO projected that the OASI trust fund would be exhausted in calendar year 2032 and the DI trust fund in calendar year 2035—again, if current laws remained in place," notes the CBO. "If the funds' balances were combined, the resulting Old-Age, Survivors, and Disability Insurance (OASDI) trust funds would be exhausted in calendar year 2032."
Complicating this, though, is what the Social Security Administration considers to be "assets" on which the trust funds draw: namely, IOUs from the rest of the federal government, which borrowed from the program and long ago spent the money.
Trust fund balances "do not consist of real economic assets that can be drawn down in the future to fund benefits," points out the Cato Institute's Michael Tanner. "Instead, they are claims on the Treasury that, when redeemed, will have to be financed by raising taxes, borrowing from the public, or reducing benefits or other expenditures."
The federal government itself,
Article from Latest – Reason.com
Comments
comments