Denied American Visas, These Afghans Were Forced To Make a Perilous Escape After Helping U.S. Troops for Years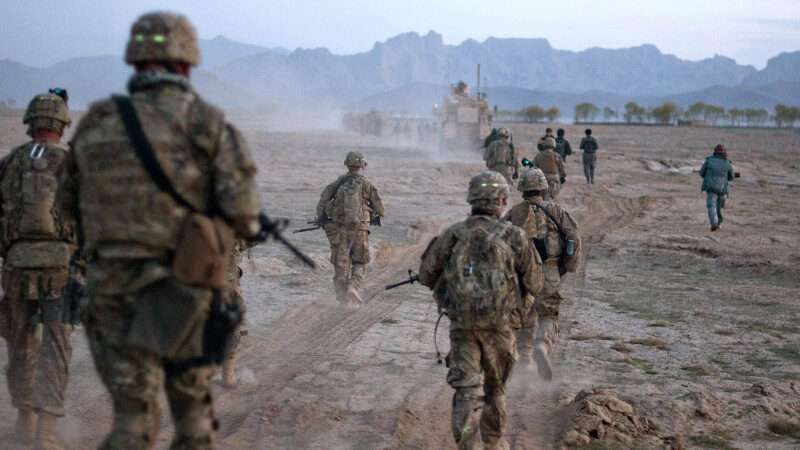 August 31 will mark the end of U.S. involvement in the war in Afghanistan, President Joe Biden announced today. That departure will also include thousands of Afghans who have helped the U.S. military over the years as interpreters, as engineers, and in other critical roles. "There is a home for you in the United States if you so choose," Biden said. "We will stand with you, just as you stood with us."
The president's announcement puts a long-awaited exclamation point on the conversation about the fate of those Afghan helpers. The immigration pathway established to serve Afghans who assisted American forces is called the special immigrant visa (SIV). Its intensive 14-step application, its strict qualification requirements, and human errors during processing have kept many long-serving Afghans from taking advantage of the opportunity supposedly afforded to them in return for "faithful and valuable service to the U.S. government."
Thanks to their connections to the U.S., these Afghans face grave risks in their home country. With the American option looking unlikely, many are fleeing to other countries instead, fearing murder at the hands of the Taliban. Two men who were unable to get visas through the SIV program have told Reason the stories of their dangerous escapes from Afghanistan.
Habibullah started working with the U.S. Army in 2009 as an occupational health and safety manager, a position that took him to some of the most dangerous districts of Afghanistan. In 2019, the Taliban took notice of his work and began threatening his life. Having worked for the U.S. forces for almost 10 years, Habibullah decided to apply for an SIV. All his application materials were in order apart from the requisite letter of recommendation from a supervisor.
"Everything was normal" in Afghanistan until then, he explains, saying he had no plans to leave. "So I did not request any recommendation from my supervisors." But as the U.S. withdrawal approached, the Taliban started seizing more territory and tensions escalated. Unfortunately, Habibullah's supervisors had "already left the country" by the time the situation in Afghanistan pushed him to look for a way out. He wrote to his former supervisors asking for help but received no response.
That left his escape options limited. He and his family tried Turkey, but they were denied visas. They resolved to make the trip illegally, fearing they'd be killed by the Taliban if they stayed.
One of Habibullah's friends introduced h
Article from Latest – Reason.com
Comments
comments