Although 44% of Americans Live in States That Have Legalized Pot, Federal Prohibition Is Not Likely to End Anytime Soon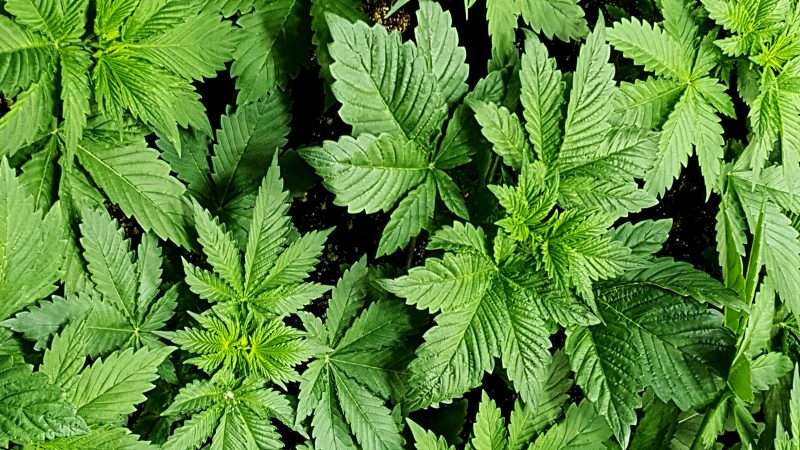 As of today, recreational use of marijuana is legal in New Mexico, and the same thing will happen in Virginia and Connecticut on Thursday. Those states join two others that also legalized marijuana this year: New Jersey, which eliminated penalties for possessing up to six ounces in February, and New York, where possessing three ounces or less has been legal since March. Counting the other states that have legalized marijuana since 2012 (but excluding South Dakota, where a successful 2020 ballot initiative is tied up in litigation), 18 states will allow recreational use by the end of the week, representing 44 percent of the U.S. population.
Meanwhile, the federal government continues to treat marijuana as a highly dangerous drug with no legitimate uses. Simple possession of any amount is a misdemeanor punishable by up to a year in jail, while cultivation and sale are felonies punishable by a prison term of five years to life, depending on the amount.
In the eyes of the federal government, cannabis consumers are criminals so untrustworthy that they do not deserve Second Amendment rights, and they can go to prison for up to 10 years if they try to exercise them. State-licensed marijuana businesses are criminal enterprises, protected from prosecution and civil forfeiture only by the Justice Department's enforcement discretion and an annual spending rider that is limited to medical use.
Although nearly 70 percent of Americans think marijuana should be legal, that step is too radical for President Joe Biden, a supposedly reformed drug warrior who favors eliminating federal criminal penalties for simple possession but otherwise wants to maintain the longstanding conflict between state and federal marijuana laws. To give you a sense of how retrograde Biden's position is, President Jimmy Carter endorsed federal decriminalization way back in 1977, when Biden was serving his first term as the junior senator from Delaware and just 28 percent of Americans supported legalization.
The rest of Biden's party is much more receptive to repealing the federal ban on marijuana. According to a recent Quinnipiac University poll, 78 percent of Democrats favor legalization. So did nearly all of the candidates that Biden beat for the 2020 Democratic presidential nomination, including the California senator who became his vice president. The MORE Act, a bill that would have ended federal prohibition, passed the House in December with support from 97 percent of the Democrats who voted on it.
Still, it's not clear that Democratic legislators actually want to legalize marijuana. The MORE Act, which was reintroduced last month, att
Article from Latest – Reason.com
Comments
comments