A Study Finds That Crash Injuries in 5 States Rose After They Legalized Marijuana Use but Not After They Allowed Marijuana Sales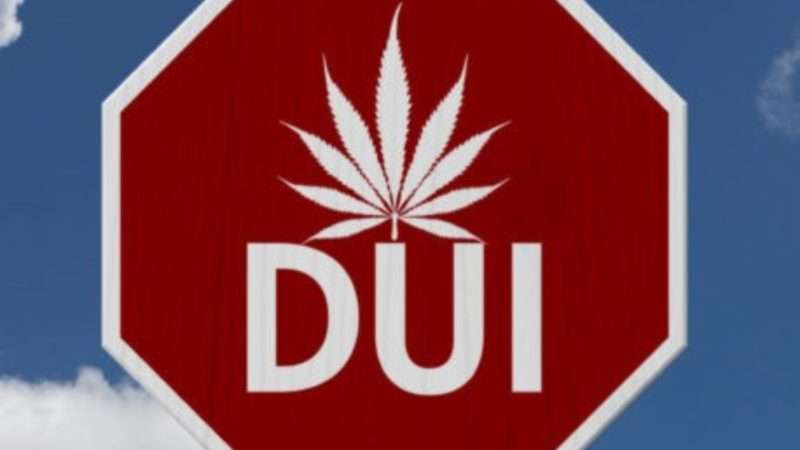 A new study from the Insurance Institute for Highway Safety (IIHS) found that injury crash rates rose by about 7 percent in five states after they legalized recreational marijuana use. But there was no statistically significant increase in traffic fatality rates, and state-licensed recreational sales had no apparent impact on injury rates. Meanwhile, another IIHS study found that "drivers who used marijuana alone were no more likely to be involved in crashes than drivers who hadn't used the drug."
Given these mixed and counterintuitive results, the take offered by IIHS President David Harkey is misleading. "Our latest research makes it clear that legalizing marijuana for recreational use does increase overall crash rates," Harkey said in a press release. "That's obviously something policymakers and safety professionals will need to address as more states move to liberalize their laws—even if the way marijuana affects crash risk for individual drivers remains uncertain."
The fear that marijuana legalization leads to more car crashes is based on the expectation that legalization increases use, resulting in more stoned drivers on the road. But if so, you would expect to see some impact from newly legal commercial distribution, and the IIHS study found no evidence of that. In fact, the researchers report a slight decrease in injury crash rates after state-licensed retailers opened, although that change was not statistically significant.
Furthermore, the effect of legalization on road safety depends crucially on "the way marijuana affects crash risk for individual drivers," and the second IIHS study suggests that marijuana use does not increase crash risk. As the IIHS notes, that result is "consistent with a 2015 study by the National Highway Traffic Safety Administration [NHTSA]," which "found that a positive test for marijuana was not associated with increased risk of being involved in a police-reported crash."
The IIHS researchers compared injury crash rates in five states that legalized marijuana (California, Colorado, Nevada, Oregon, and Washington) to trends in five Western states (Arizona, Idaho, Montana, New Mexico, Utah, and Wyoming) where recreational use was not legal during the study period. They found that legalization of recreational use was associated with "a statistically significant 6.6% increase in injury crash rates and a nonsignificant 2.3% increase in fatal crash rates." But after retail sales began, injury crash rates fell slightly, reducing the increase following legalization to 5.9 percent. The overall increase in fatality rates was 3.8 percent, which was still statistically insignificant.
Those averages conceal considerable variation between states. "The effects of legal marijuana use and sales on injury crash rates ranged from a 7% decrease to an 18% increase," the authors report. "The effects on fatal crash rates ranged from an 8% decrease to a 4% increase." None of the changes in fatality rates was statistically significant.
Even assuming that legalization increases the number of stoned drivers, its net impact on crash rates is not as straightforward as people tend to assume. Laboratory studies indicate that marijuana has a much less dramatic impact on d
Article from Latest – Reason.com
Comments
comments