Federal Science Funding Won't Accomplish Anything the Private Sector Can't Do Better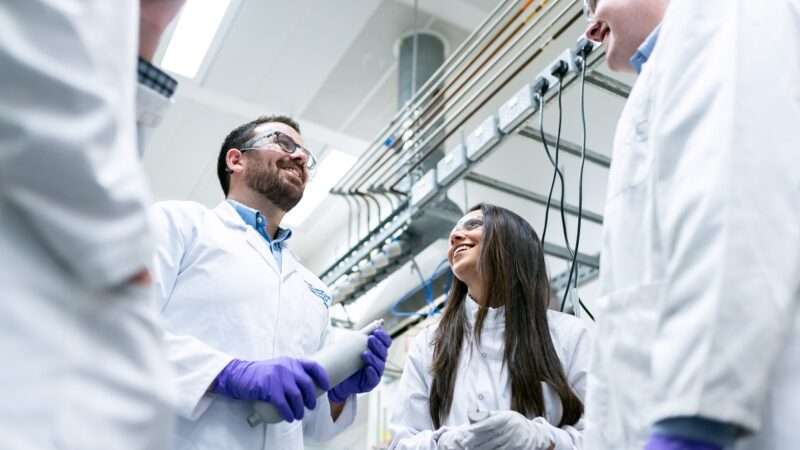 A bipartisan group led by Senate Majority Leader Chuck Schumer (D-N.Y.) wants to counter China with legislation to dramatically increase government funding of pure science (science that is mainly concerned with theory rather than practical applications). They call their bill the U.S. Innovation and Competition Act. But if they really want to spur innovation and competition, they should be trying to slash science subsidies, not increase them.
The most potent criticisms of the government funding of science have come from government agencies themselves. The first came in 1969 when the Office of the Director of Defense Research and Engineering analyzed 700 research "events" that had led to the development of 20 weapons systems—finding that only two of those events were in pure science. 
Then the Congressional Budget Office (in both 1991 and 1998) and the Bureau of Labor Statistics (2007) reviewed the entire academic literature, finding that study after study showed that the research projects that governments funded had failed, on average, to generate profits: in contrast, the research projects that the private sector funded were, overall, highly profitable.
Finally, in 2003 the Organisation of Economic Cooperation and Development, on studying the growth rates of the 21 leading world economies between 1971 and 1998, found that whereas levels of privately funded R&D correlated strongly with national rates of economic growth, there was no positive impact on GDP per capita from publicly-funded research and development.
Government funding of science isn't just ineffective; it crowds out private sector success. When the
Article from Latest – Reason.com
Comments
comments