People Love To Criticize Capitalism. Here's Why They're Wrong.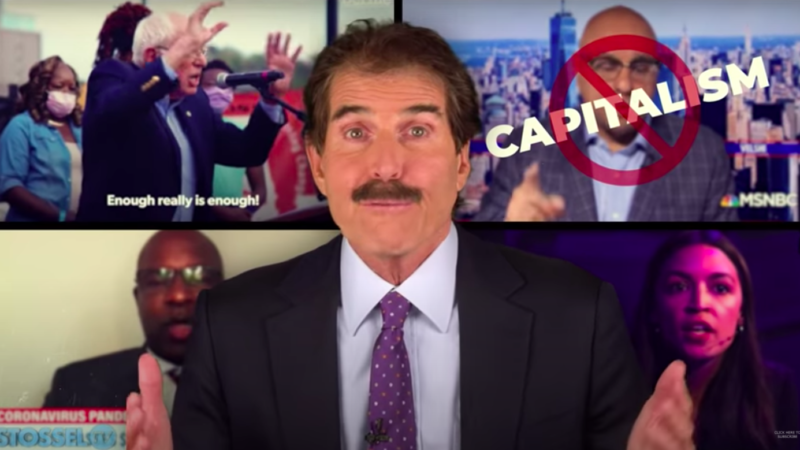 Everywhere, people trash capitalism.
But what they think they know about capitalism is usually wrong.
My new video debunks some myths about capitalism.
"No one ever makes a billion dollars," complains Rep. Alexandria Ocasio-Cortez (D–N.Y.). "You take a billion dollars." In other words, capitalists get rich by taking money from others.
That's nonsense, and Myth Number One.
People believe that myth if they think that when one person wins, someone else must lose. It's natural to believe that if you think there is a finite amount of money in the world. But there isn't.
Free markets increase total wealth. Competition encourages entrepreneurs to find new ways to release more value from both people and resources.
Because capitalism is voluntary and consumers have choices, the only way capitalists can get rich is to offer us something that we believe is better than we had before.
That creates new wealth.
Steve Jobs became a billionaire. But by creating Apple, he gave us more: millions of jobs and billions of dollars added to our economy.
Research shows that entrepreneurs only keep 2.2 percent of the additional wealth they generate. "In other words, the rest of us captured almost 98 percent of the benefits," says economist Dan Mitchell of the Center for Freedom and Prosperity.
"I hope that we get 100 new super billionaires," he adds, "Because that means 100 new people have figured out ways to make the
Article from Latest – Reason.com
Comments
comments