Ilia Reviews a Book by Ilya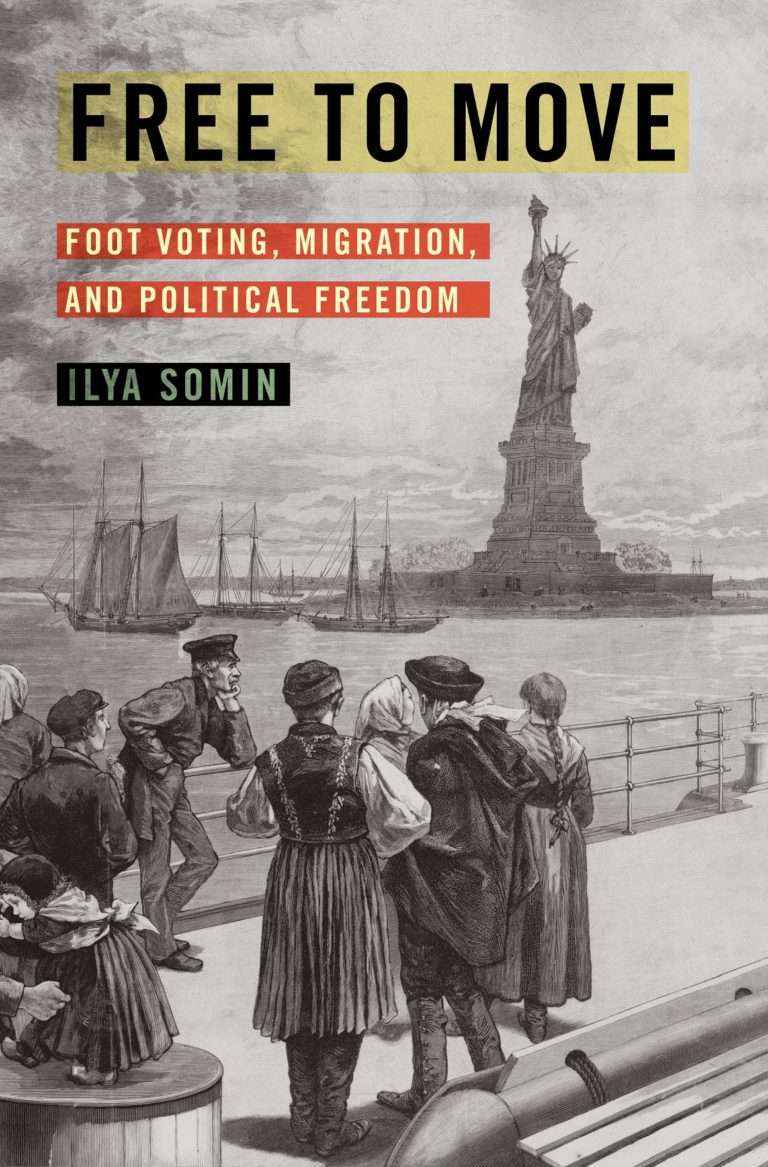 Political scientist Ilia Murtazashvili (University of Pittsburgh), has published a review of my book Free to Move: Foot Voting, Migration, and Political Freedom, in Public Choice, a leading political economy journal. The review is available in a (at least temporarily) non-paywalled version here. Here's the intro paragraph:
In the Introduction to Free to Move: Foot Voting, Migration, and Political Freedom, Ilya Somin mentions that once he started to think about foot voting and human freedom, it was hard to think about anything else. I suspect most will feel the same way because of the clarity of the arguments presented and the charitable consideration of critical perspectives. One of the central arguments—that foot voting makes us better off, including migration—is an especially timely one given the opposition of populists around the world to free movement of people. It is also timeless, as it shows that foot voting has over the past several centuries provided a foundation for improvements in collective well-being. Free to Move shows that foot voting works better than we think, is more common than we think, and that there are many opportunities to improve political freedom by encouraging foot voting.
Prof. Murtazashvili has some generous things to say about the book, which I greatly appreciate! But, more importantly, the last part of the review offers some useful criticisms and multiple excellent suggestions for fu
Article from Latest – Reason.com
Comments
comments