How a Deal to Prevent Court-Packing Can Still Happen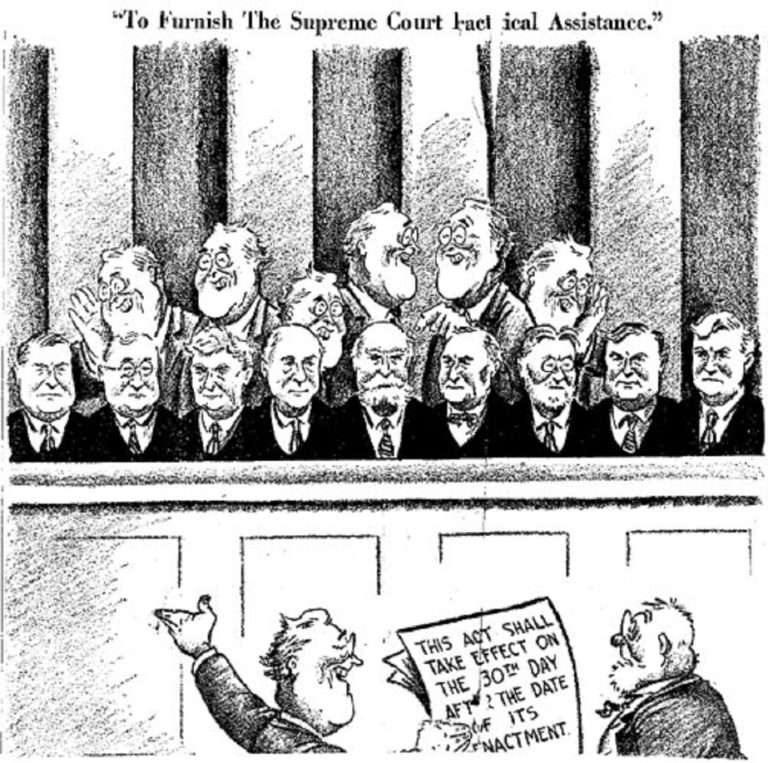 On Saturday, I proposed a potential deal that would prevent both a precipitious rush to confirm a nominee for the Supreme Court seat left vacant by the death of Justice Ruth Bader Ginsburg, and the danger of the Democrats packing the Court in retaliation, then next time they have the chance to do so (which could easily happen as soon as next year, if they take control of both the White House and the Senate). In essence, the deal is that key GOP senators (enough to block a vote on a nominee) agree not to vote on a nominee until after inauguration (thereby enabling the winner of the election to fill the seat), and key Democrats (enough to block any court-packing) commit to opposing court-packing for at least a long period of time (perhaps ten years). Since that time, a range of prominent academics and commentators from across the political spectrum have endorsed my idea, or put forward similar proposals of their own.
Conservative and libertarian supporters of this idea include conservative legal and political commentator David French, Adam White of the American Enterprise Institute, and columnist Jonah Goldberg, among others. Famed libertarian law professor Richard Epstein and Trevor Burrus of the Cato Institute have urged the two sides to, in effect, take the same actions I advocate even without any explicit deal.
On the political left, Johns Hopkins political scientist Steve Teles and University of North Carolina legal scholar Carissa Byrne Hessick have supported my proposal or variants thereof. Hessick suggests it could "avert disaster." UC Berkeley law Dean Erwin Chemerinsky urges Democrats to threaten to pack the court in order to get the GOP to stand down on the nomination.
I am probably missing at least some supporters here. It is difficult to keep track of all the rapi
Article from Latest – Reason.com
Comments
comments