Not All COVID-19 Tracking Apps Respect Privacy, But Some Pass the Test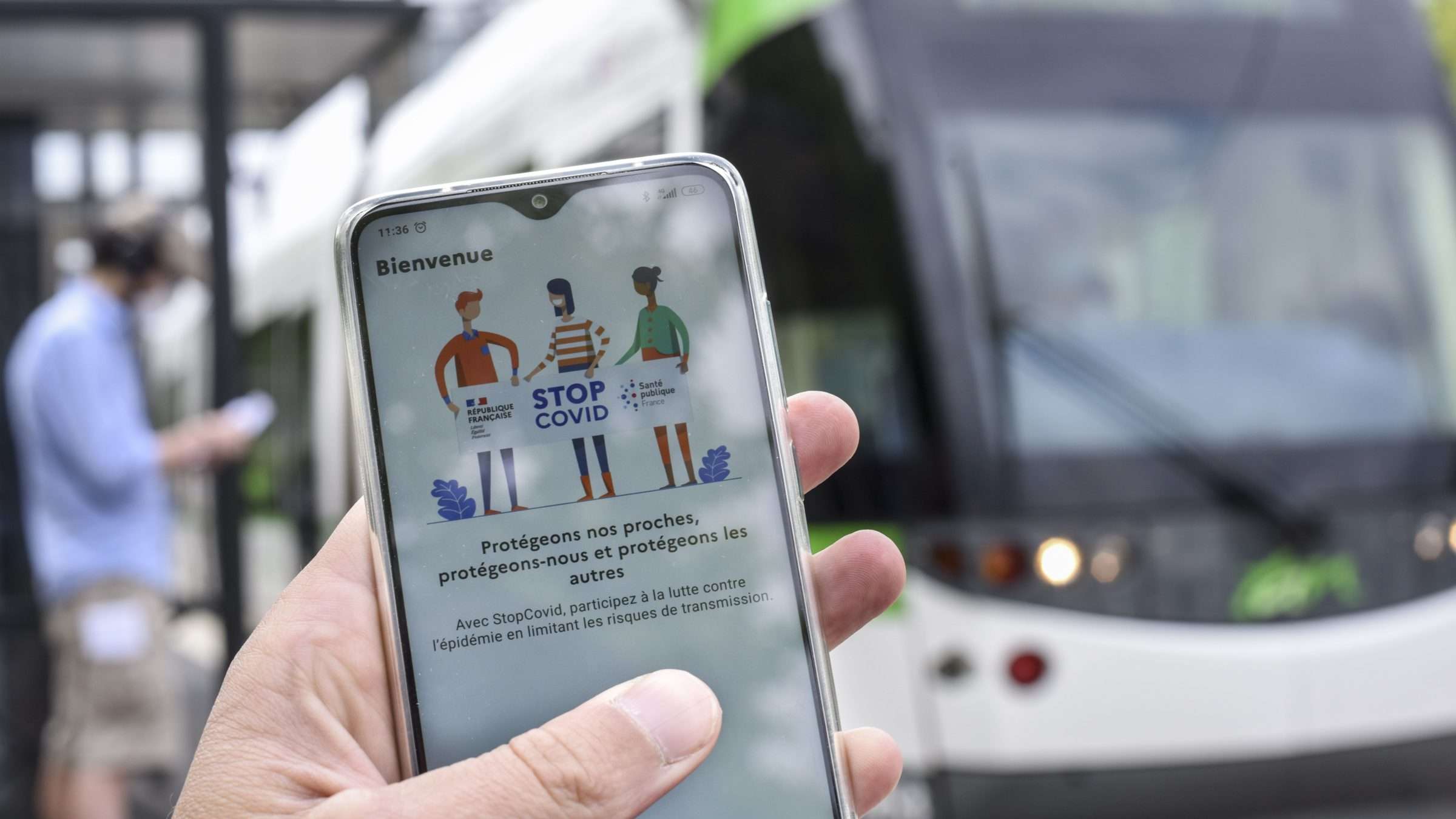 Last week, Virginia launched a COVID-19-tracking app that allows users to discover if they've come into contact with people who have tested positive for the virus and to anonymously report their own status if they become infected. Importantly, Virginia's COVIDWISE is the first app to fully implement specifications put forward by Apple and Google that are intended not only to help slow the spread of sickness, but also to preserve privacy.
That's a lot more than you can say for many of the other tracking technologies that have been rolled out around the world in the name of public health.
"Dozens of countries, including the United States, have been using mobile phone tools and data sources for COVID-19 surveillance activities," the RAND Corporation notes in a recent research brief. But the potential benefits of these programs "are also accompanied by potential for harm. There are significant risks to citizens from the collection of sensitive data, including personal health, location, and contact data."
The brief's authors are very diplomatic in their language, describing the balance of potential benefits and pitfalls in tracking technology as "an opportunity for the federal government to promote a national culture of consumer data privacy" and urging state and local governments to "consult with community stakeholders to ensure that programs are meeting local needs while being sensitive to privacy." There's a polite pretense built into the brief that privacy incursions are accidental, and that officialdom is committed to doing the right thing.
Unfortunately, the truth is closer to the Electronic Frontier Foundation (EFF) warning that "governments around the world are demanding extraordinary new surveillance powers that many hope will contain the virus' spread. But many of these powers would invade our privacy, inhibit our free speech, and disparately burden vulnerable groups of people."
"We cannot allow the COVID-19 pandemic to serve as an excuse for indiscriminate mass surveillance," Human
Article from Latest – Reason.com
Comments
comments