Withdrawing From Afghanistan Is Still the Right Thing To Do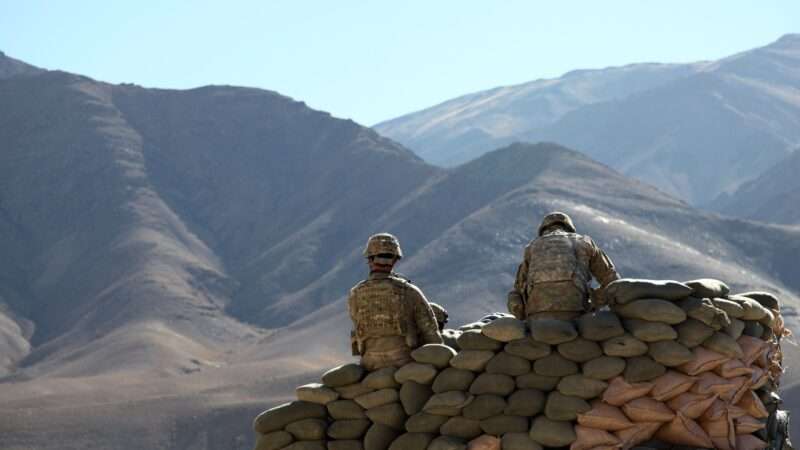 On July 8, President Joe Biden updated his timeline for the U.S. troop withdrawal from Afghanistan. The mission is now set to reach its end on August 31 rather than the original September 11 deadline. Nearly 20 years in the making, America's longest war looks to be finally drawing to a close.
For some, it's too soon.
Lawmakers on both sides of the aisle say so, claiming that the departure is hasty and leaves no clear path forward for the Afghan government. Sen. Lindsey Graham (R–S.C.) said the move would be the president's "biggest mistake yet." Sen. Jeanne Shaheen (D–N.H.), who serves on the Foreign Relations Committee, argued that "the U.S. has sacrificed too much to bring stability to Afghanistan to leave [without] verifiable assurances of a secure future."
Thankfully, the loud critics in Washington have not deterred Biden. "Nearly 20 years of experience has shown us that the current security situation only confirms that 'just one more year' of fighting in Afghanistan is not a solution," he said July 8, "but a recipe for being there indefinitely."
His view is increasingly in line with the wishes of the American people. An April survey revealed that 73 percent of polled registered voters supported Biden's withdrawal plan. Broken down by political affiliation, 90 percent of Democrats, 75 percent of independents, and 54 percent of Republicans back the move. Those serving in the military and those who previously served also support withdrawal by a slim margin.
In 20 years of conflict, the U.S. has accomplished its initial security goals. The 2001-era Taliban was ousted, and since 9/11, no terrorist attack on U.S. soil has been carried out by an organization rooted in Afghanistan. Security concerns now lie elsewhere. "The Biden administration correctly assessed that the threat of terrorism from Afghanistan today is in fact smaller than from various parts of Africa and the Middle East," as Vanda Felbab-Brown writes for the Brookings Institution. Al Qaeda's capacities are limited. To say that Afghanistan hosts the same level of outward threat that it once did is patently false.
Internal threats do exist, largely in the form of a Taliban emboldened by the U.S. departure. Taliban fighters say they've gained control of 85 percent of Afghanistan—a claim the Afghan government has dismissed as propaganda. It's impossible to correctly assess current territory holdings, but Taliban attacks and seizures have increased recently. As a result, U.S. intelligence officials have concluded that the Afghan government could fall just six months after the Americans take their leave. Two former secretaries of state, Hillary Clinton and Condoleezza Rice, both worry about the implications of a full withdrawal; Rice even suggested the U.S
Article from Latest – Reason.com
Comments
comments