Psychonautical Journalist Michael Pollan Is Finally Ready To End the War on Drugs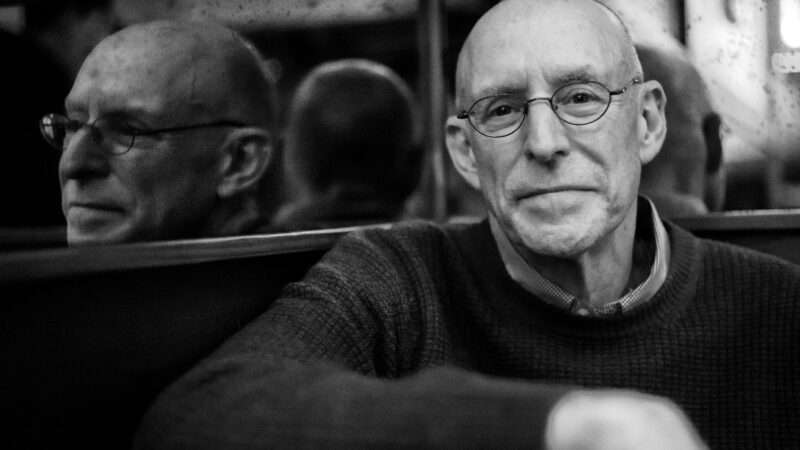 Journalist Michael Pollan, author of the 2018 psychedelic history/memoir How To Change Your Mind, seems to have changed his own mind about the best way to address America's unjust and irrational drug laws. The evolution of Pollan's thinking illustrates the arbitrariness of the categories that Americans use to classify intoxicants and the confusion it causes even for well-meaning and thoughtful observers who are sympathetic to drug policy reform.
In a 2019 New York Times opinion piece, Pollan expressed concern about using ballot initiatives to decriminalize or legalize psychedelics, suggesting that we should rely on the Food and Drug Administration (FDA) to decide who may use which psychoactive substances under what circumstances. "Psilocybin has a lot of potential as medicine," the subhead said, "but we don't know enough about it yet to legalize it."
In a New York Times essay posted this morning, Pollan, whose new book on psychoactive plants was published this week, acknowledges the limitations of treating psilocybin and other psychedelics as medicines and welcomes the success of the ballot initiatives that initially worried him. He also extends his critique of the war on drugs to "hard ones like heroin and cocaine."
There are two main problems with relying on the FDA to decide how drugs should be treated. First, approval of a new medicine takes years and requires spending millions of dollars on clinical studies. Second, the agency's mission is limited to assessing the safety and efficacy of drugs that are presented as a treatment for a recognized medical or psychiatric condition.
The war on weed continued after the FDA approved synthetic THC as a treatment for the side effects of cancer chemotherapy in 1985, after it added AIDS wasting syndrome as a recognized indication in 1992, and after it approved the first federally sanctioned cannabis-derived medicine as a treatment for two rare kinds of epilepsy in 2018. The war on psychedelics likewise will continue after the FDA approves MDMA as a treatment for post-traumatic stress disorder or psilocybin as a treatment for severe depression. FDA approval means only that patients who have the requisite diagnosis and prescription can legally use substances that are otherwise forbidden. Every other user is still treated as a criminal.
Another "path to normalization" that Pollan discusses is religious exemptions. "Since 1994," he says, "the Native American Church, now with an estimated 250,000 members, has had the constitutional right to use peyote as a sacrament." Pollan is wrong about both the origin and the nature of that exception, and the history of this issue shows that pharmacological freedom for members of one religious group does not necessarily imply a similar tolerance for other sects, let alone Americans generally.
The ceremonial use of peyote by members of the Native American Church has been protected by federal regulation since 1965. That exception was codified in 1994 by the American Indian Religious Freedom Act, which said "the use, possession, or transportation of peyote by an Indian for bona fide traditional ceremonial purposes in connection with the practice of a traditional Indian religion is lawful, and shall not be prohibited by the United States or any State." Far from establishing a "constitutional right," that law was a response to a Supreme Court decision that said there was no such right.
In the 1990 case Employment Division v. Smith, the Court upheld the denial of unemployment benefits for two drug counselors who had been fired for violating Oregon's drug laws by using peyote in Native American Church ceremonies. Departing from precedent, the justices said the First Amendment's Free Exercise Clause does not require exemptions from neutral, generally applicable laws that impinge on religious conduct. Congress reacted by pass
Article from Latest – Reason.com
Comments
comments