Tennessee Woman Sues State Officials for Revoking Her '69' Vanity Plate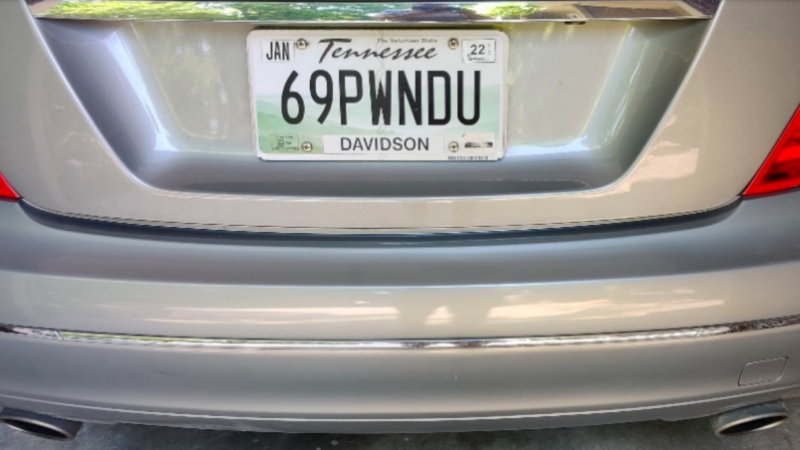 Ten years ago, Leah Gilliam of Nashville purchased a vanity license plate which reads 69PWNDU. She claims it's quite innocent—merely a mashup of her passions for space travel and gaming: "69" for the 1969 moon landing, plus "pwnd" (meaning to be "completely annihilated or dominated"), with reference to a devastating video game defeat.
It was all fun and games until Gilliam received a threatening letter from Tennessee state officials in May, requiring that she return her plates lest she be rendered unable to renew her vehicle registration. After a decade of driving with them affixed to her car, the state had deemed her novelty plates offensive.
But Gilliam will not give up 69PWNDU without a fight. Last Monday, she sued the commissioner of the Tennessee Department of Revenue and the state's attorney general for allegedly violating her First Amendment rights.
According to her lawsuit, "The summary revocation of Ms. Gilliam's vanity plate—Ms. Gilliam's free speech—carries surpassing importance, because loss of First Amendment freedoms, for even minimal periods of time, constitutes irreparable injur
Article from Latest – Reason.com
Comments
comments