Is El Salvador's Embrace of Bitcoin Good, Bad, or Both?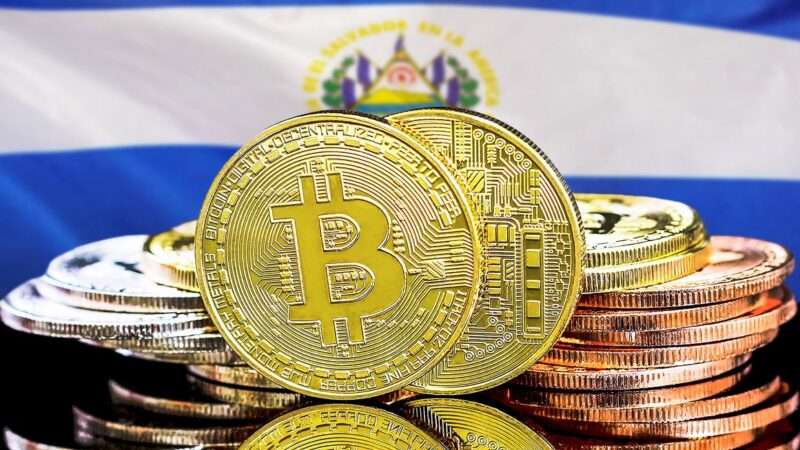 Have you heard the good news? The fiduciary light of Satoshi is coming to the nation of El Salvador in a big way.
Our Constantine in this case is the young and social media-savvy (and member of the bitcoin class of 2017) President Nayib Bukele, who recently signed into law a proposal that would make bitcoin a currency of the realm. And like that other historical reformer, this turn to embrace a burgeoning (monetary) morality may introduce some pain on those who might not right now be on board. No wonder bitcoin evangelists have opposing opinions on what should be a great institutional turn. What role should the state play in encouraging bitcoin adoption?
First, the facts. El Salvador—"the Savior"—may not have been the first place most would have suspected to be on the vanguard of monetary innovation, but the conditions were good. Many Latin American countries receive a good number of overseas remittances, and El Salvador is no different. It has a considerable population with no access to financial services at all, which makes the process of receiving remittances expensive and difficult. El Salvador is distinct in that it had no state-issued currency, but rather just used the good old U.S. dollar.
And El Salvador had already been attracting crypto-utopians (and anonymous investment) in the "Bitcoin Beach" surfer community in El Zonte that uses the cryptocurrency for daily transactions. One of these eventual bitcoin beachbums was none other than the young Lightning network entrepreneur Jack Mallers, who worked closely with Bukele in drafting the law and announced the initiative to the receptive acolytes at this year's Bitcoin Conference in Miami.
Here's what it does: Citing the need to generate "the necessary conditions to increase national wealth for the benefit of the greatest number of inhabitants" and noting that "approximately 70 percent of the population does not have access to traditional financial services," the law establishes that bitcoin will be "unrestricted legal tender with liberating power, unlimited in any transaction, and to any title that public or private natural or legal persons require carrying out." Prices may be expressed in BTC, taxes collected in BTC, and exchange rates set by the market. So far, so good.
It's really good, actually. To date, most countries have been lukewarm at best when it comes to bitcoin. To see a state not only not immediately try to crack down on bitcoin but instead give it a big old bearhug is remarkable. That the state that is doing this happens to rule over people that could enjoy some of the greatest benefits from sovereign finance and censorship-resistant payments makes it that much more exciting. At a time when powerful central banks seem to be readying their arrows, who could blame the faithful for their joy?
Then comes Article 7: "Every economic agent must accept bitcoin as payment when offered to him by whoever acquires a good or service." This is where some bitcoiners get off the bandwagon. It's one thing to allow people to pay taxes in bitcoin or make clear that bitcoin transactions are legal and encouraged, they say. It's another to mandate that everyo
Article from Latest – Reason.com
Comments
comments