The Stealthy Economic Radicalism of Biden's Boring Presidency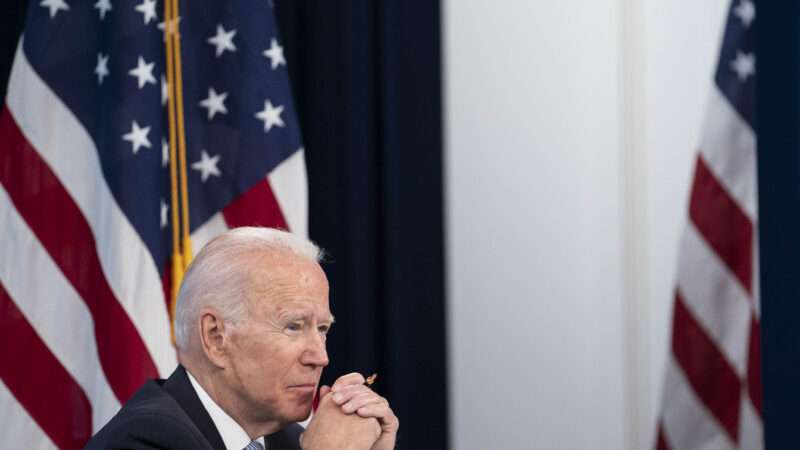 In the half a year that Joe Biden has been president, it has become something approaching conventional wisdom that he is a boring politician, running a boring presidency that is focused on enacting boring policies. Even his most entrenched political opposition cannot seem to find much to engage or enrage. 
A recent Atlantic article on the downturn in conservative publishing, for example, noted that it has been hard for right of center authors and editors to turn Biden into the sort of villain who moves books, and that his "relative dullness is his superpower." Similarly, a report in Axios this week declared that the "boring news cycle" had led to a downturn for partisan media. Opposition outlets usually see a boost when a new president from the opposing party settles in the White House; this time, that hadn't happened. "While the Biden administration has seen plenty of debate over policy," the Axios report said, "economics and a crisis at the border, personality-based controversy has largely been absent." 
Biden, in this narrative, is boring. And unless you are a wonk engaged in the minutiae of policy debate—how big is the output gap? Is the federal unemployment insurance bonus slowing the recovery? How much should we worry about inflation?—his policies are boring too. 
This is fair enough, in some ways: Compared to Donald Trump, who specialized in intemperate outbursts, bizarre personal fixations, and Twitter provocations perfectly calibrated to drive his opponents mad, Biden's presidential persona is a cloud of calm. But those pesky policy debates are, in fact, worth engaging, even if Biden has soft-sold their likely consequences. 
Consider Biden's big social-spending proposal, the American Families Plan, which promises a vast expansion of welfare spending that would put a majority of Americans on federal benefits—even when the economy is strong and the country is not in crisis. In a new working paper, the Hoover Institution's John F. Cogan and Daniel Heil find that the plan would add more than 6 million households, and more than 21 million Americans, to federal entitlement rolls—pushing the percentage of non-elderly Amer
Article from Latest – Reason.com
Comments
comments