CNN Memorializes America's Trashiest Romance Writer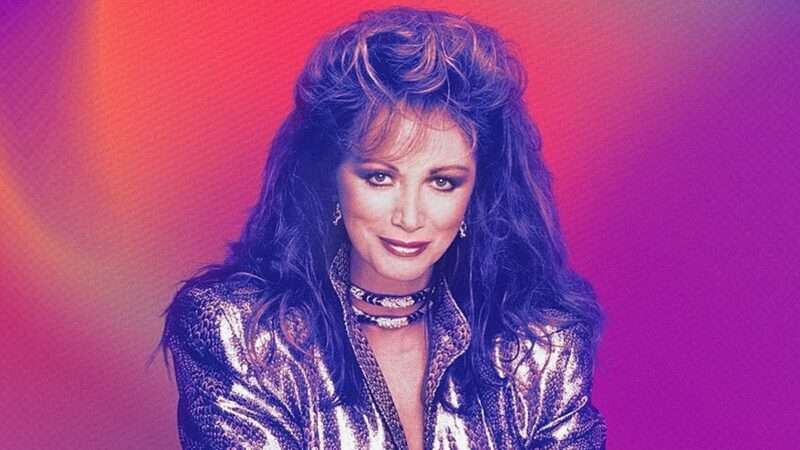 Lady Boss: The Jackie Collins Story. CNN. Sunday, June 27, 9 p.m.
Any worry I had that CNN's new documentary Lady Boss: The Jackie Collins Story would canonize its subject was quickly dispelled—well, obliterated—when her literary agent Morton Janklow came on screen in the first minutes to evaluate the literary merits of his client, who died in 2015. "There are people who are wonderful writers," Janklow declared. "By that, I mean people who use the language beautifully and elegantly. Which is almost the direct opposite of Jackie."
That's not the only gut-punch delivered to the work of Collins, who wrote 32 novels and sold something on the order of 500 million copies worldwide, if her publicists and accountants can be believed, which they probably can't. The otherwise affectionate Lady Boss positively revels on the critical carnage inflicted over the years on Collins' sex-violence-and-more-sex oeuvre.
Headline on a newspaper review of one of Collins' novels: "Ugh! I've never read a nastier novel!" Text from another: "Everyone is talking about, preparing for or engaged in sex virtually all the time. The effect is woefully detumescent."
Then there are clips from British television talk shows on which Collins appeared, where the audiences are rather more hardball than ours. "The first chapter is disgusting! Really disgusting!" shouts a woman sitting in the studio no more than a couple of feet from Collins. Another flatly dismisses Collins' claims that her books are feminist fables in which female protagonists prove they can murder and fornicate just as skillfully—and profligately—as men: "I think it's utter bilge, I mean this whole idea about having positive role matters for women is total crap." Even romanc
Article from Latest – Reason.com
Comments
comments