What People Get Wrong About Capitalism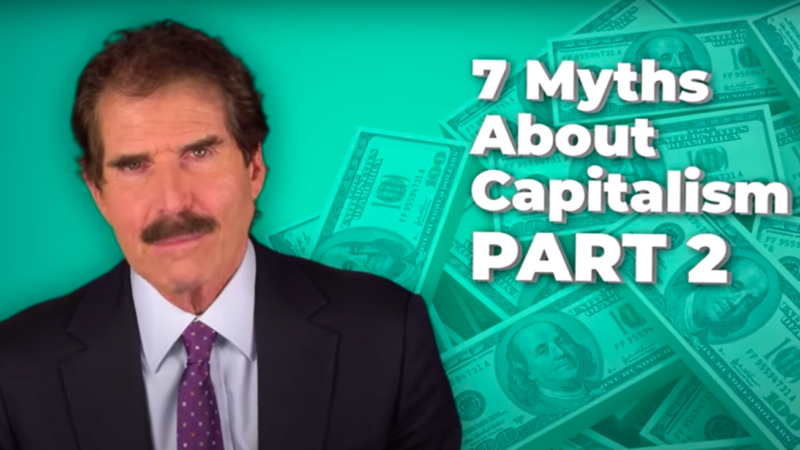 Last week, I debunked three myths about capitalism. Here are four more:
Myth Number Four: Capitalism creates unsafe workspaces.
"Greedy capitalists" will risk workers' lives to increase production if government, through agencies such as the Occupational Safety and Health Administration (OSHA), doesn't stop that.
It's logical to assume that government regulation saves lives. Workplace deaths dropped after the OSHA was created. Government officials like showing a graph of the decline.
But if you bother to also look at data from before the OSHA's creation, you see that deaths fell at the same rate before regulation began! Why?
"As we become richer, we become safer," says Dan Mitchell of the Center for Freedom and Prosperity.
Wealth created by capitalism lets us afford safety devices and build machines to do dangerous work. The OSHA is like someone jumping in front of a parade and claiming he led the parade.
"We need more capitalism because when people get rich, they can afford more safety!" adds Mitchell.
Myth Number Five: "Unfettered" capitalism created evil "robber barons" who got rich by "exploiting" workers and consumers.
It's true that more than 100 years ago, a few entrepreneurs, such as John D. Rockefeller, amassed a huge amount of wealth.
But Rockefeller was neither robber nor baron. He was not born rich, and he didn't rob. He got rich by offering consumers better deals.
Rockefeller developed ways to deliver oil for less. He won customers by lowering the price of kerosene from 26 cents per gallon to about 6 cents.
For the first time, average peop
Article from Latest – Reason.com
Comments
comments