Is Microsoft 'Out To Get Conservatives'? And Is That Jim Jordan's Business?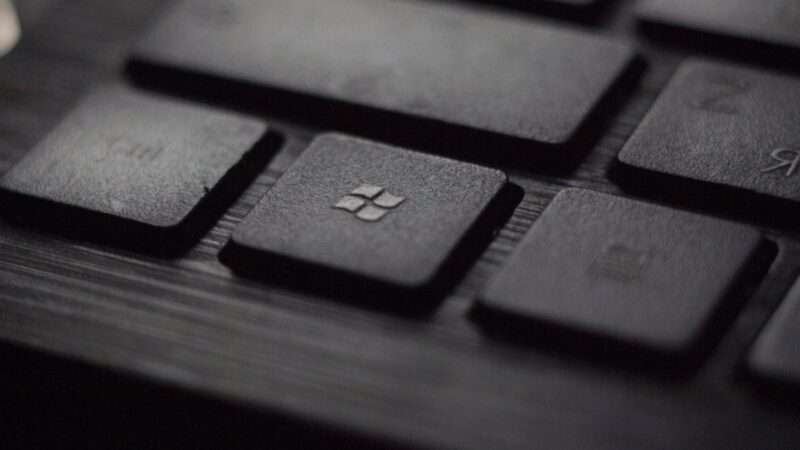 Jim Jordan's flimsy crusade against Microsoft. When House Democrats earlier this month unveiled a new package of economic interventions and tech-company meddling under the guise of antitrust law, Ohio Republican Rep. Jim Jordan decried the effort as "a marriage of big tech and big government" that would "make the situation even worse." Now, Jordan is taking the same aggressive and expansive antitrust attitude against Microsoft.
In a June 21 letter, Jordan—ranking Republican on the House Judiciary Committee—accuses Microsoft of being "out to get conservatives." 
But his theory of how Microsoft is "out to get conservatives" largely rests on a few anecdotes about Microsoft-owned LinkedIn suppressing posts about Joe Biden's son Hunter, recent executive orders, or COVID-19. And the letter doesn't bother providing the actual content of posts that were supposedly unfairly removed, nor the circumstances of their removal. (Further examination reveals they're not all what they seem; one of Jordan's examples links to a post on The Volokh Conspiracy—which is hosted by Reason—explaining that while one of Stewart Baker's LinkedIn posts about Hunter Biden was removed, multiple others on the same subject were allowed. "I'm guessing that a lame algorithm is the real culprit," writes Baker.) Nor does Jordan indicate the prevalence of such so-called censorship or how it compares to LinkedIn's removal of non-conservative content. Jordan's argument is simply that Microsoft may have made a handful of content moderation decisions he doesn't like, so federal meddling is warranted.
Jordan also blasts Microsoft for allegedly taking "aggressive editorial control over content on its platforms" and excluding certain Bing search engine results to please China. He also complains about an opt-in feature for Microsoft Word users that will suggest "inclusive language." None of these things come remotely close to being antitrust violations (nor illegal in any other capacity).
Jordan falls into the same trap so many Republican and Democratic anti-tech zealots do these days: mistaking his personal or political desires for how companies should do business with something the federal government in a free market and First Amendment-beholden society has the right to demand.
Even if Microsoft was explicitly removing certain conservative content from LinkedIn, it would have nothing to do with antitrust law. Nor would the company be running afoul of the federal communications law concerning legal liability for user-generated posts. Deciding what types of content will and won't be allowed on a website is neither illegally anti-competitive behavior nor barred by Section 230 of federal communications law. In fact, it's expressly protected by Section 230. It's also shielded by the First Amendment, under which the government can't force a private company to platform any particular type of speech.
This doesn't mean folks must simply accept unfair treatment by tech companies. Con
Article from Latest – Reason.com
Comments
comments