Harvard Housing Researchers Confirm That Supply and Demand Are Real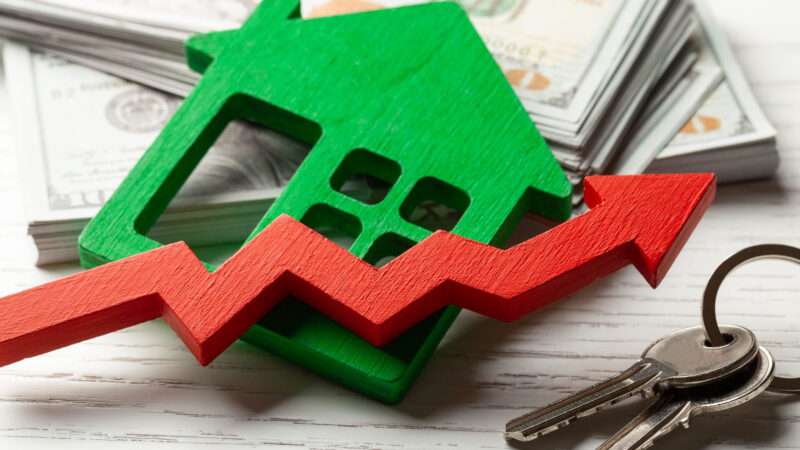 The pandemic and post-pandemic recovery continue to prove that supply and demand are real when it comes to housing costs. A new report from Harvard University's Joint Center for Housing Studies (JCHS) has found that a drop in the number of homes for sale has produced double-digit percent increases in home prices.
"The supply of existing homes for sale has never been tighter," reads the JCHS report. "The combination of robust demand and limited supply lifted home prices to their fastest pace in over a decade."
As of February 2021, the number of homes on the market had fallen 37 percent over the last two years, the report found. Only 870,000 single-family homes are available for sale, the lowest since 1982. Meanwhile, home prices rose 13 percent year over year as of March 2021 nationally. Hot metro areas like Boise, Idaho, and Austin, Texas, saw home prices grow by over 20 percent.
Record high building material costs aren't helping matters. The price of new home construction inputs has increased 14 percent over the past year, with softwood lumber prices alone jumping 83 percent, according to the JCHS study. That's added $36,000 on average to the cost of a new single-family home. The Biden administration's tariffs on Canadian lumber are only fueling these cost increases.
Higher demand for homes—produced by a mix of low interest rates, high rates of household formation, and an explosion in remote work—have also contributed to the price spike.
These pandemic-era trends pushing up the costs of homeownership are made worse by America's long-running failure to build enough new housing to keep up with demand.
Housing construction fell 5.5 million units short of historic levels over the past 20 years, according to a report from the National Association of Realtors (NAR) released the same day as the JCHS study. The NAR report also found that since 2010, new home construction has fallen 6.8 million units short of what's needed to meet new demand, reports The Wall Street Journal.
"The scale of the problem is so large," David Bank, one of the NAR report's authors, told the Journal. "We need affordable [housing], we need market-rate, we need single-family, we need multifamily."
Rising home prices don't resemble what happened in many big cities' rental markets during the pandemic. The wave of newly remote workers leaving places like New York City and San Francisco in favor of the suburbs or midsize metros in other states saw double-digit percent declines in rents and vacancy rates of 10 percent or more in many urban areas.
Rents continue to fall in seven out of eight of the country's largest metro regions, the JCH
Article from Latest – Reason.com
Comments
comments