The Best Forecast of COVID-19's Impact Suggests Post-Pandemic Normality Is in Sight for Americans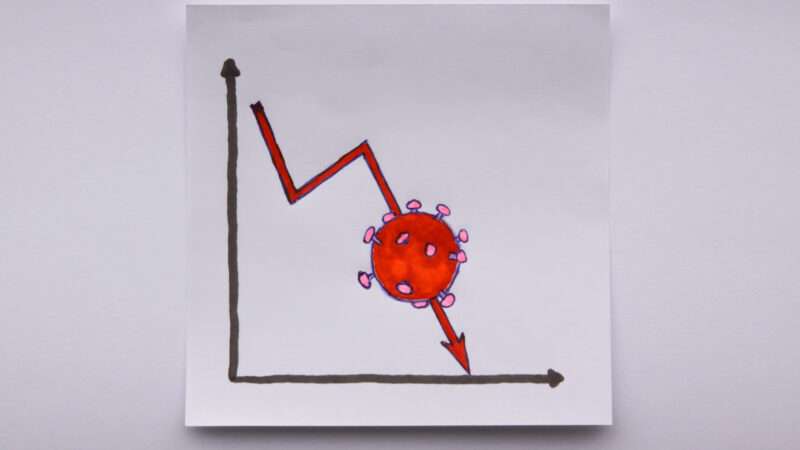 Johns Hopkins University COVID-19 tracking data reports that, as of today, more than 600,000 Americans have died of coronavirus infections since the pandemic began here in February 2020. With infection and death rates in decline here in the U.S., it's worth revisiting which projections proved useful for anticipating the impact of the disease, and where we might be headed from here.
Back on March 30, 2020, the White House coronavirus task force estimated that U.S. COVID-19 deaths could be as high 100,000 to 240,000. By March 30, just over 4,000 Americans had succumbed to the virus. During his press briefing, former President Trump declared, "If we could hold that down, as we're saying, to 100,000, that's a horrible number, maybe even less, but to 100,000—so we have between 100- and 200,000—we altogether have done a very good job."
As it happens, it took until the end of May for the coronavirus death toll in the U.S. to reach 100,000 and until the beginning of November to rise beyond 240,000 deaths. The pandemic accelerated in December and January, doubling the number of COVID-19 deaths to 480,000 just after the beginning of February 2021. In contrast, the highest recent estimate for annual influenza deaths was 79,400 during the particularly bad 2017-2018 season.
Although he has suspended his efforts, data scientist Youyang Gu has one of the better, if not the best record, for tracking the trajectory of the COVID-19 pandemic in the U.S. For example, Gu projected back on May 1, 2020, that U.S. COVID-19 deaths would rise to around 170,00 by August 1; the
Article from Latest – Reason.com
Comments
comments