Some Officials Want To Keep Mandating Masks, Despite the CDC Guidance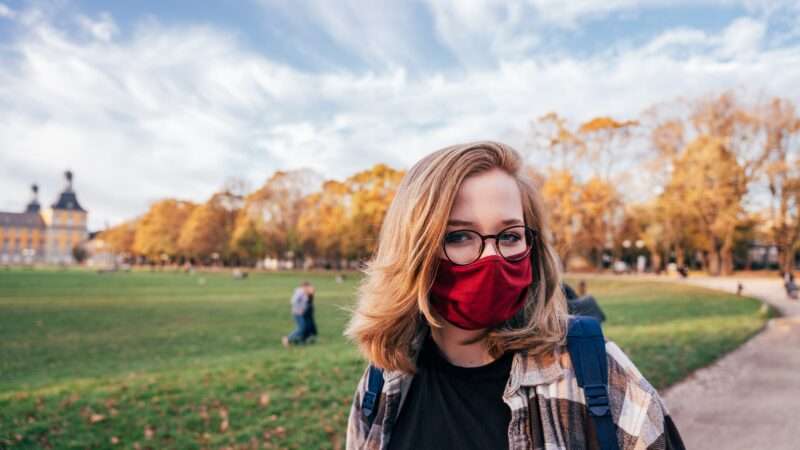 For the duration of the pandemic, Team Blue has obeyed a simple refrain—one reinforced ad nauseam by Democratic politicians, the mainstream media, and the country's technocratic elite: Follow the Science and Listen to the Experts.
In liberal enclaves like Manhattan and D.C., compliance with the extremely risk-averse recommendations of the Centers for Disease Control and Prevention (CDC) has been nearly universal. Out of an abundance of caution, and in deference to people like White House coronavirus advisor Anthony Fauci and CDC Director Rochelle Walensky, many left-leaning people have worn masks, even while alone outdoors.
But last week, the CDC abruptly reversed course. While Walensky had up until recently warned of "impending doom" if people did not continue to practice aggressive masking and social distancing, the government's new position is that the vaccinated can go back to normal. People who are fully vaccinated do not need to worry about getting sick, and are extremely unlikely to contract COVID-19 and spread it to someone else. For them, the pandemic is over.
This wildly good news is, if anything, overdue: For weeks, if not months, it has been evident that the vaccines are incredibly effective and would likely significantly reduce transmission. No one should accuse the CDC of moving too quickly: It waited and waited and waited for a scientific consensus on the vaccines, and then it waited even longer, and now has finally conceded the truth.
Yet the reaction from the Listen-to-the-Experts crowd has ranged from disbelief to terror. Over on Twitter, many progressives have been shocked by the new guidance and h
Article from Latest – Reason.com
Comments
comments