Biden Stimulus Bill Provision Targeting State Tax Cuts Might be Struck Down by Courts for Same Reasons as Trump Efforts to Pull Federal Grants From Sanctuary Cities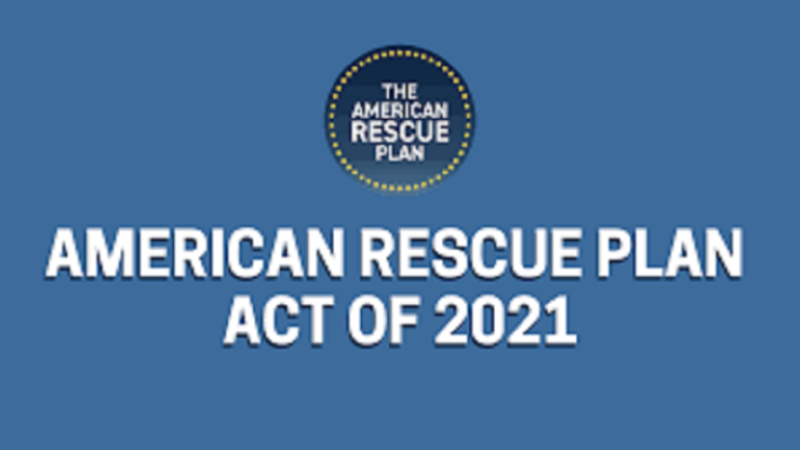 On Wednesday, the state of Ohio filed a lawsuit challenging the constitutionality of  Section 602(c)(2)(A) of the American Rescue Plan Act (ARPA), the $1.9 billion "stimulus" bill recently passed by Congress. Section 602(c)(2)(A) bars states and territorial government  that receive federal grants under the act (which includes a total of $350 billion in grants to state and local governments) from enacting tax cuts that are "directly or indirectly" offset by ARPA grants:
A State or territory shall not use the funds provided under this section or transferred pursuant to section 603(c)(4) to either directly or indirectly offset a reduction in the net tax revenue of such State or territory resulting from a change in law, regulation, or administrative interpretation during the covered period [from now till December 31, 2024] that reduces any tax (by providing for a reduction in a rate, a rebate, a deduction, a credit, or otherwise) or delays the imposition of any tax or tax increase.
State attorneys general from 21 other "red" states have signed a letter complaining about this provision. It is likely that many of them will either join Ohio's lawsuit, or file cases of their own.
In my view, Ohio has a good chance of getting this provision invalidated in court. Ironically, the primary reason why is the same as that which led to the defeat of the Trump administration's efforts to use the threat of withholding federal grants to pressure sanctuary cities into cooperating with federal efforts to deport undocumented immigrants. In both cases, the requirement in question was never clearly authorized by Congress. In addition, it could be that the tax requirement is "coercive"—an issue that also came up in some of the Trump sanctuary city cases.
In cases such as Pennhurst v. Halderman (1981), and South Dakota v. Dole (1987) the Supreme Court has made clear that, if the federal government imposes conditions on grants to state governments, it must do so "unambiguously" in a statute enacted by Congress. The Trump administration suffered repeated defeats in the sanctuary city cases in large part because it tried to leverage vaguely worded statutes to impose conditions related to immigration enforcement that were nowhere near clear from the statutes themselves.
Much the same problem arises in this case. Section 602 does indicate that ARPA imposes at least some constraints on the enactment of tax cuts by recipient states. But it is far from clear exactly which ones, or what the penalty for noncompliance is. Ohio's complaint describes part of the problem:
The [tax condition] is far from "unambiguous." What changes to tax policy that cause a decrease in net revenue are "indirectly" offset by funds acquired through the Act? Unless the answer is "every change to tax policy," neither the English language nor economic theory provides an answer. And how does one know whether a change to tax policy causes a net reduction in revenue? For example, if revenue would have decreased even further but for a tax cut, would the tax cut still violate the Mandate? The Tax Mandate does not answer these questions. As a result, the conditions it imposes are too ambiguous to be upheld under the Spending Clause.
The ambiguity actually goes well beyond that. Among other things, it is not clear whether a change in tax rates or other relevant policies that was enacted before ARPA passed, but only takes effect during "the covered period" would qualify as a forbidden policy. Also, if a state violates the condition, it is not clear whether it stands to lose all of its ARPA grant money or only the part "offset" by the "reduction in net tax revenue." As co-blogger Josh Blackman notes, the Biden
Article from Latest – Reason.com
Comments
comments