Brickbats: January 2021
French President Emmanuel Macron announced plans to ban homeschooling as part of a draft law to combat radical Islam and religious separatism. Under his proposal, starting with the 2021 school year, all children over age 3 will have to attend a school registered with the government unless the child has a medical exemption.
Six officers of the Los Angeles Police Department have been charged with falsifying information they placed into a state database. Prosecutors accuse the defendants of claiming that people admitted to being gang members "even though body-worn camera video showed the defendants either never asked the individuals about their gang membership or the individuals denied gang membership if they were asked."
When Harris County, Texas, sheriff's deputies arrived at his home seeking a man named Curtis Rogers, Louis Rodriguez told them they had the wrong house. Rodriguez, a retired police officer, then asked for their warrant. Instead of producing one, they knocked in his door and forced him and his family outside. The cops soon realized they were, as Rodriguez had told them, at the wrong house.
The Berkeley, California, City Council has unanimously voted to bar junk food from the checkout lanes of local supermarkets. The new law applies to anything with over 5 grams of added sugar or 250 milligrams of sodium as well as drinks with high levels of sugar or artificial -sweeteners.
Pineville, Louisiana, police officer John Goulart Jr. claimed he'd been shot in the leg in an ambush. But officials say he accidentally shot himself and made up the story to cover it up. Goulart has been charged with criminal mischief and malfeasance in office.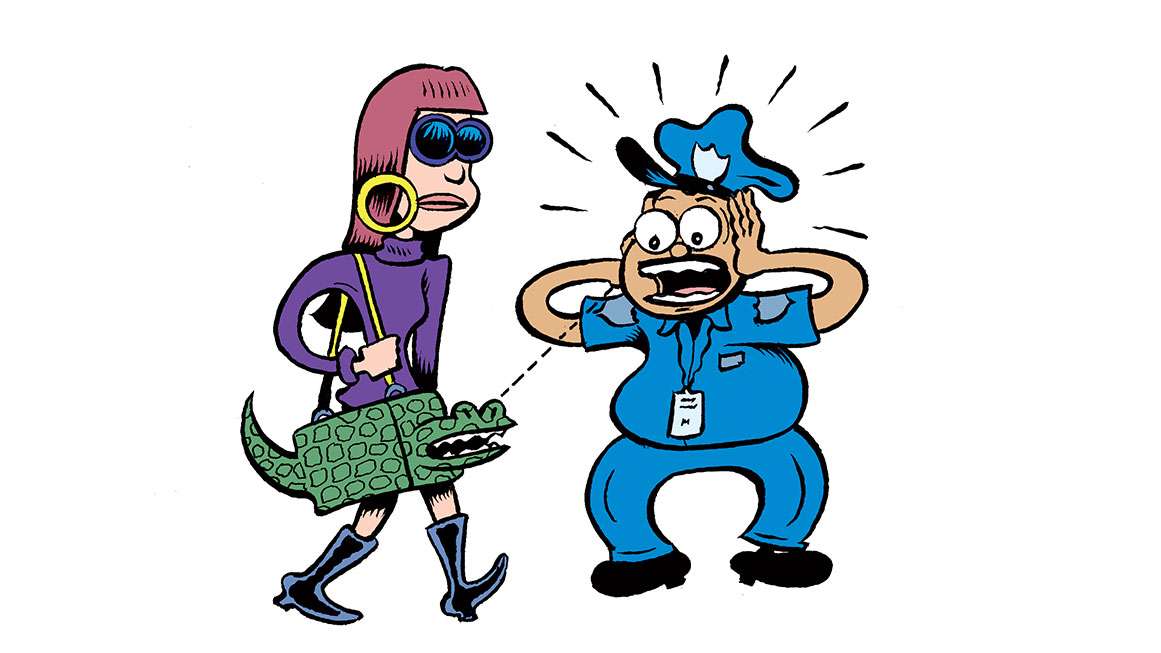 Australian Border Force Officials seized a woman's AU$26,000 (about $19,000) legally purchased alligator-skin purse and destroyed it because she had not purchased a AU$70 ($50) import license. Officials say she also could have bee
Article from Latest – Reason.com
Comments
comments