Conservative Judges Chose Legal Principles Over Partisanship and Trump—But We Shouldn't Take that for Granted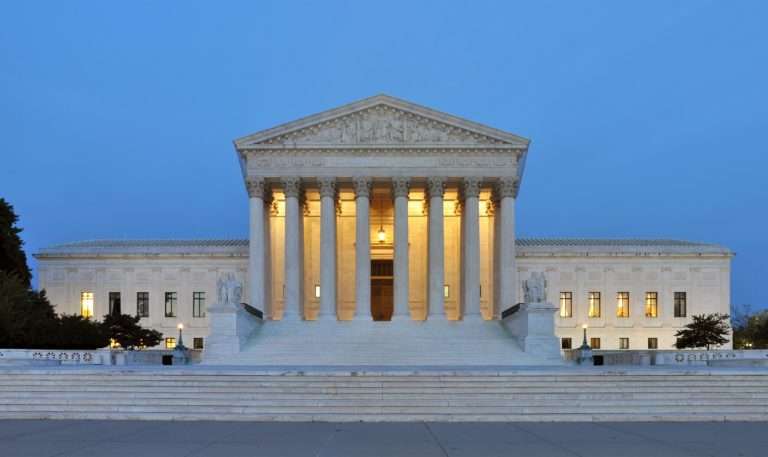 In a recent Time column, prominent conservative legal and political commentator David French highlights how conservative judges have stymied Trump's bogus attempts to overturn the election. In so doing, they placed their legal principles above any loyalty they might feel to Trump and the GOP:
On Friday evening, the Supreme Court of the United States unanimously rejected Texas attorney general Ken Paxton's effort to invalidate the election results in Georgia, Michigan, Pennsylvania, and Wisconsin. Seven justices said Paxton had no standing to bring the case. Two justices – Clarence Thomas and Samuel Alito – would have granted Texas's motion to have its case heard, but they would have denied relief.

To put this plainly, not one justice was willing to overturn the presidential election. Each of Trump's three judicial appointees rejected the case. And with this single act, the Supreme Court dramatically exposed a fascinating division within the conservative movement. Time and again, elected officials supported quixotic and frivolous judicial challenges to the outcome (for example, Senator Ted Cruz even offered to argue election challenges at the Supreme Court) or remained silent. At the same time, the conservative legal movement—especially its members of the judicial branch—crushed Trump's fever dream of an improbable second term.
As French points out, the rejection of dubious GOP election challenges by conservative judges wasn't limited to the Supreme Court. Prominent conservative lower-court judges such as William Pryor (Eleventh Circuit) and Stephanos Bibas (Third Circuit) also issued forceful opinions to that effect. Just a couple days ago, Trump-appointed district judge Brett Ludwig ruled against the Trump campaign in a Wisconsin election case where he addressed on the merits some of the same claims that the Supreme Court rejected on procedural grounds in Texas v. Pennsylvania.
It is important to emphasize that the election cases are far from the only time the Trump administration's more dubious and dangerous positions have been stymied by conservative judges. Just a few days ago, the Supreme Court  (including all the conservative justices, with the exception of Amy Coney Barrett, who wasn't confirmed in time to participate) unanimously ruled against the administration in an important religious-liberties case allowing Muslim victims of discrimination by law-enforcement agencies to seek money damages.
Earlier this year, conservative justices provided key votes in 7-2 decisions rejecting Trump's claims that he has an absolute right to refuse to provide tax returns and other information to congressional committees and state prosecutors. In the Bostock case, Trump appointee Neil Gorsuch (joined by conservative Chief Justice John Roberts) wrote a path-breaking opinion holding that Title VII of the Civil Rights Act of 1964 bans employment discrimination on the basis of sexual orientation—a result much hated by both the Trump administration and social conservatives generally. Gorsuch has also voted against the administration in a number of important civil liberties cases.
Numerous conservative lower-court judges have voted to strike down the administration's efforts to bully and pressure sanctuary cities and states into supporting the administration's efforts to deport undocumented immigrants. In June, the Supreme Court refused to consider the Trump administration's appeal of a lower-court defeat in the California "sanctuary state" case. Attacking sanctuary jurisdictions is, of course, a major priority for Trump and other populist/nationalist conservatives.
In each of these cases, Trump administration priorities clashed with longstanding legal commitments of conservative jurists, such as textualism (Bostock), originalism (several cases), federalism (sanctuary cities), and separation of powers (sanctuary cities, Trump v. Mazars and Trump v. Vance). And, in each case, the principles won out.
Conservative judges have sometimes issued dubious decisions favoring Trump. The 2018 travel ban ruling is perhaps the most notable example. But that ruling was the result of the longstanding (though badly wrong) belief of many judicial conservatives that immigration restrictions are exempt from most normal constitutional scrutiny, not a special favor for Trump.
Why did conservative judges stick to their principles even as most GOP politicians caved to Trump? Part of the reason is the different incentives of judges relative to elected officials. Thanks to life tenure, the former have far less reason to fear political retaliation from Trump and the GOP base. David French also highlights the differing cultural and institutional settings of the two groups:
Why are conservative attorneys and jurists rejecting Trump even as so very many GOP politicians are embracing his extraordinary, dangerous, undemocratic and legally frivolous campaign to overturn the election? The short answer is that the culture, philosophy, and incentives of the conservative legal movement are all aligned against the president.

And, to be clear, the "conservative legal movement" is
Article from Latest – Reason.com
Comments
comments