Libertarians Should Make More Use of Referendums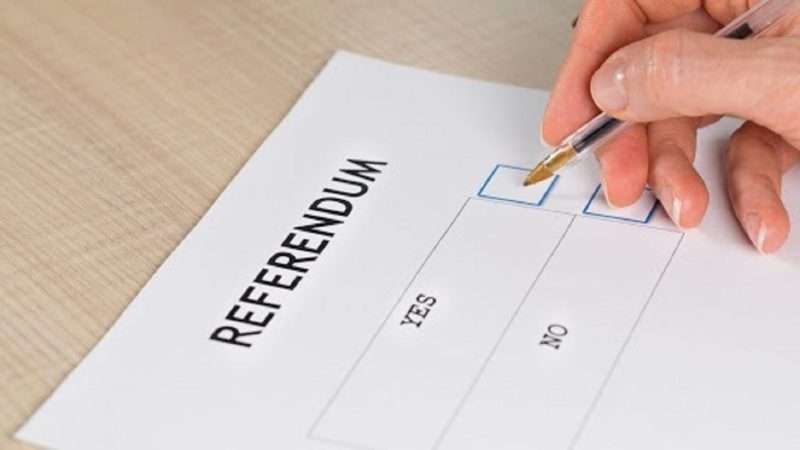 There is plenty of dispute about the meaning of the 2020 election. But one thing that's clear is that it wasn't a "libertarian moment." Both major parties ran on distinctly non-libertarian platforms on most issues (the Democrats' position on immigration being a major exception). At least on economic policy, both have been drifting further away from libertarian ideas in recent years, rather than close to them. The Trump-era GOP has embraced protectionism and big spending, while the Democrats have become more interventionist on a variety of fronts, as well. Though Libertarian Party candidate Jo Jorgensen had a good showing by the very modest standards set by previous LP candidates, no one can see argue that the LP is about to become a serious competitor for power at the national level, or even in state and local government.
There was, however, one major electoral bright spot for libertarians: our positions did extremely well in numerous votes on referendums. In California, voters rejected rent control, racial preferences, and property tax increases, while simultaneously approving a rollback of AB 5—a state law that was set to cripple ride-share services and other parts of the "gig" economy. In four other states, including two deep red ones, they voted to legalize recreational marijuana. Oregon voters went much further, and approved an initiative that decriminalizes possession of virtually previously illegal drugs. Economist John Cochrane and Walter Olson of the Cato Institute describe a number of other notable referendum victories for libertarian causes.
This is far from the first time that libertarian causes have done better in referendum votes than in legislative and executive elections. The cause of marijuana legalization has long benefited from referendums, going back at least to Colorado and Washington's landmark legalization votes in 2012. In my book on the Kelo case and post-Kelo eminent domain reform, I describe how reforms adopted by referendum generally gave more protection to property owners than those enacted by state legislatures. There is also a long history of tax limitation initiatives prevailing in referendum votes to a far greater extent than in state legislatures. In recent years, criminal justice reform policies have also done well in referendum votes, especially in blue states.
Referendum votes are far from an unalloyed good for libertarians. Both liberals and conservatives have sometimes used initiatives to push through distinctly unlibertarian policies. Liberals have had some success with policies that increase spending, and impose higher minimum wages, among other things. In the 2000s, numerous states enacted referendums imposing state-constitutional bans on same-sex marriage.
Still, a good many libertarian causes have enjoyed success in referendum votes. That is especially true in the fields of drug legalization, property rights, and tax limitation. Libertarians may benefit disproportionately from referendums because such v
Article from Latest – Reason.com
Comments
comments