Thoughts on Today's Oral Argument in California v. Texas—the Obamacare Severability Case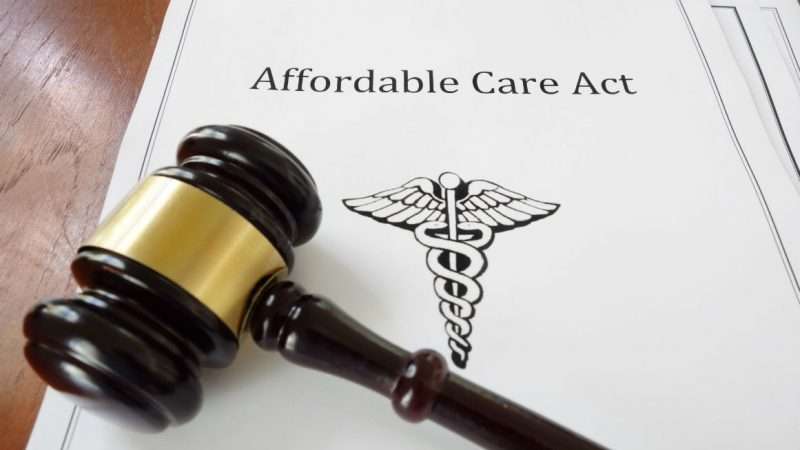 Earlier today, the Supreme Court heard oral arguments in California v. Texas, a challenge to the legality of the Affordable Care Act filed by a coalition of Republican-controlled state governments, and in large part supported by the Trump administration. I described the history of the case and the issues at stake here.
To briefly summarize, the case arose because, in December 2017, the then-GOP-controlled Congress passed a tax reform law that zeroed out the monetary penalty attached to the Obamacare health insurance mandate, but left the mandate itself on the books.
In  its controversial 2012 ruling in NFIB v. Sebelius, the Court narrowly rejected a previous challenge to the constitutionality of the mandate. But Chief Justice John Roberts' controlling opinion for the Court only reached this conclusion by reinterpreting the mandate as a tax, thereby saving it from being declared unconstitutional.
After the 2017 tax reform bill eliminated the monetary penalty attached to the mandate, twenty red states filed a lawsuit arguing that what's left of the mandate was no longer constitutional, because it could not be a tax, if it doesn't raise any revenue. Much more controversially, they also contended that the rest of Obamacare must fall with the mandate, because the latter is such an important part of the statute that it cannot be "severed" from it. This "severability" issue is the key to the case as a whole.
Much remains uncertain after today's oral argument. We don't yet know how exactly the Court will resolve the case. But the one thing that is clear is that a large majority of justices (at least six, by my count) reject the plaintiff states' position on severability. Thus, whatever happens to the residual individual mandate, Obamacare as a whole is going to survive.
The three liberal justices are near-certain votes against the plaintiffs, and nothing they said today should change that impression. As co-blogger Jonathan Adler points out, Chief Justice John Roberts and Justice Brett Kavanaugh also expressed great skepticism about the plaintiffs' severability theory. At one point, he said that it is "not our job" to strike down the ACA as a whole, merely because the residual mandate might be unconstitutional. Kavanaugh said that the severability issue in the case is "rather straightforward"  and repeatedly emphasized that it is clear that, if the mandate is now unconstitutional, the Court should just strike down that provision and leave the rest alone.
I would add that Justice Samuel Alito also seems hostile to the positions espoused by the plaintiffs and the Trump administration. In an exchange with administration lawyer Jeffrey Wall, he noted the "sea change" in the role of the mandate since the original enactment of the ACA in 2010. In the original 2010 version of the law, "there was strong reason to believe that the individual  mandate  was like a part in an airplane that was essential to keep the plane flying. If the part was taken out, the plane would crash." Thus, it was inseverable from the rest of the law (a conclusion Alito and three other conservative justices advocated in their dissenting opinion in NFIB v. Sebelius). "But now," Alito continued, "the part has been taken out and the plane has not crashed."
This plane analogy has obvious negative implications for the plaintiffs' position. If the original mandate is like a "part" that Congress itself decided to "take out," then Congress has effectively made the decision on whether it is essential to the act as a whole. That's true if you view seve
Article from Latest – Reason.com
Comments
comments