Two Cheers for Supreme Court Term Limits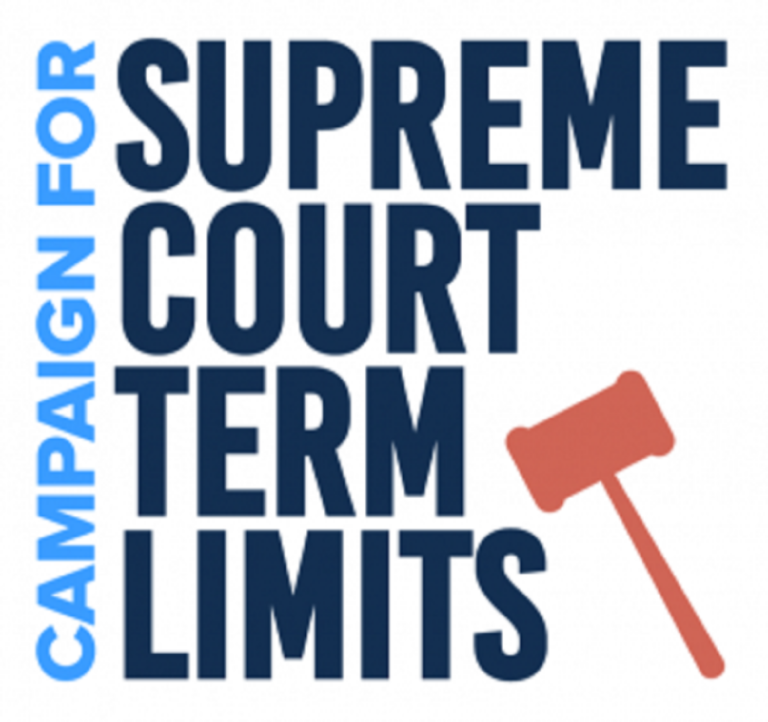 Recent and ongoing battles over Supreme Court nominations have increased interest in the possibility of limiting the terms of Supreme Court justices. This idea has long enjoyed  widespread (though not universal) support from legal scholars on different sides of the political spectrum, such as Sanford Levinson on the left, and Steve Calabresi on the right. While there are different variations of the proposal, in most versions Supreme Court justices would be limited to non-renewable 18 year terms, as opposed to the life tenure they enjoy now. I am happy to support the idea, as well. It has a number of important advantages, including some that have been overlooked by advocates. But it is unlikely to to put an end to bitter confirmation battles and partisan conflict over the courts more generally.
Steve Calabresi enumerates the potential benefits of term limits in an excellent recent New York Times op ed:
Supreme Court justices often try to retire during the presidency of someone sympathetic to their jurisprudence. Of course, that doesn't always work: Justice Scalia died after almost 30 years on the high court trying to wait out President Barack Obama, and Justice Ginsburg died after nearly 27 years trying to outlast President Trump.

Over all, though, strategic retirements give the justices too much power in picking their own successors, which can lead to a self-perpetuating oligarchy….

The unpredictable American system of life tenure has led to four presidents picking six or more justices and four presidents selecting none, as happened with Jimmy Carter. This gives some presidents too much influence on the Supreme Court and others too little.

It also leads to justices remaining on the Supreme Court when they are unable either physically or mentally to do the job…

The solution is for Republicans and Democrats to unite in supporting a constitutional amendment that fixes the size of the Supreme Court at its current nine justices, each of whom would serve an 18-year nonrenewable term, staggered so that one seat opens up during the first and third years of a president's four-year term…..

Given the length of this term, longer than for judges on the high courts of any other constitutional democracy, the justices would be amply independent.

Presidents would no longer have the incentive to pick comparatively young nominees — say, someone 45 to 50 years of age — to project their influence decades into the future. Justices would lose their power to help pick successors who share their views by retiring strategically.
To this list, I would add another point: As life expectancy continues to increase (at least once the awful coronavirus pandemic ends), life-tenured justices could potentially serve for even longer than they do now. Imagine a world where people routinely live to the age of 100 or more, and retain their ability to work up until that age, or close to it. A justice appointed at the age of 45 or 50 (as is increasingly commonplace) could serve for fifty or sixty years or even longer. At some point, giving peo
Article from Latest – Reason.com
Comments
comments