Release Body Cam Footage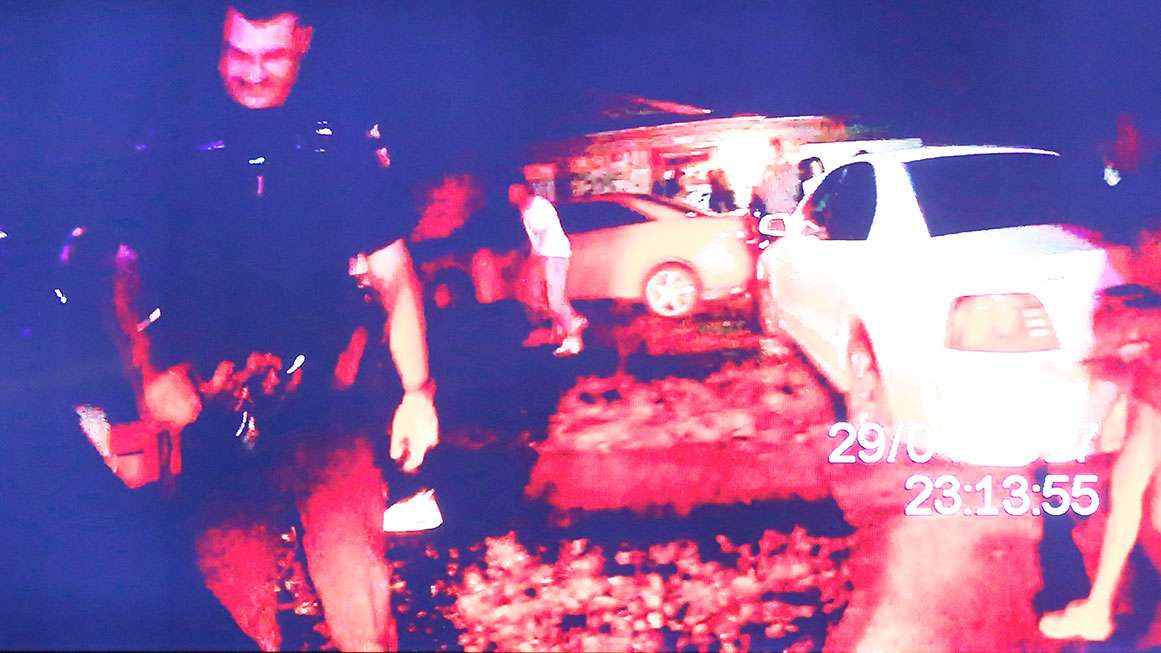 In this month's issue, we draw on decades of Reason journalism about policing and criminal justice to make practical suggestions about how to use the momentum of this summer's tumultuous protests productively. Check out Damon Root on abolishing qualified immunity, Peter Suderman on busting the police unions, Jacob Sullum on ending the war on drugs, Sally Satel on rethinking crisis response, Zuri Davis on restricting asset forfeiture, C.J. Ciaramella on regulating use of force, Jonathan Blanks on stopping overpolicing, Stephen Davies on defunding the police, and Nick Gillespie interviewing former Reasoner Radley Balko on police militarization.
"We pay attention when a sports hero gets roughed up or when a video camera films a beating. What happens during the thousands of routine interactions between the police and average folks?"
Rick Henderson
"L.A., Lawless"
May 1991
There's an emerging consensus within the broad police reform movement in the United States that the proliferation of body-worn police cameras—the most significant legacy of the last round of protests against police violence—has been more or less a failed experiment. The complaints about violent, high-handed police conduct that sent protestors into the streets in 2015 had largely not been remedied by the end of 2019, although the number of officers wearing cameras skyrocketed during the same period.
Studies backed up what residents of overpoliced communities experienced anecdotally: Cops wearing expensive new cameras weren't any less violent, on the whole, than they had been before. The Axon camera clipped to Derek Chauvin's chest certainly didn't stop him from choking George Floyd to death in Minneapolis this summer.
So today, as the loudest voices are calling for a burn-it-all-and-start-over approach to criminal justice, it's tough to make the case that body cams are still a crucial part of the solution to police misconduct. But giving up on making cops record themselves would be a mistake for reform advocates.
Police reform measures can be grouped into two broad categories: those that aim to prevent misconduct on the front end and those that
Article from Latest – Reason.com
Comments
comments