Biden and Trump Now Agree: The President Has No Authority To Impose a Nationwide Mask Mandate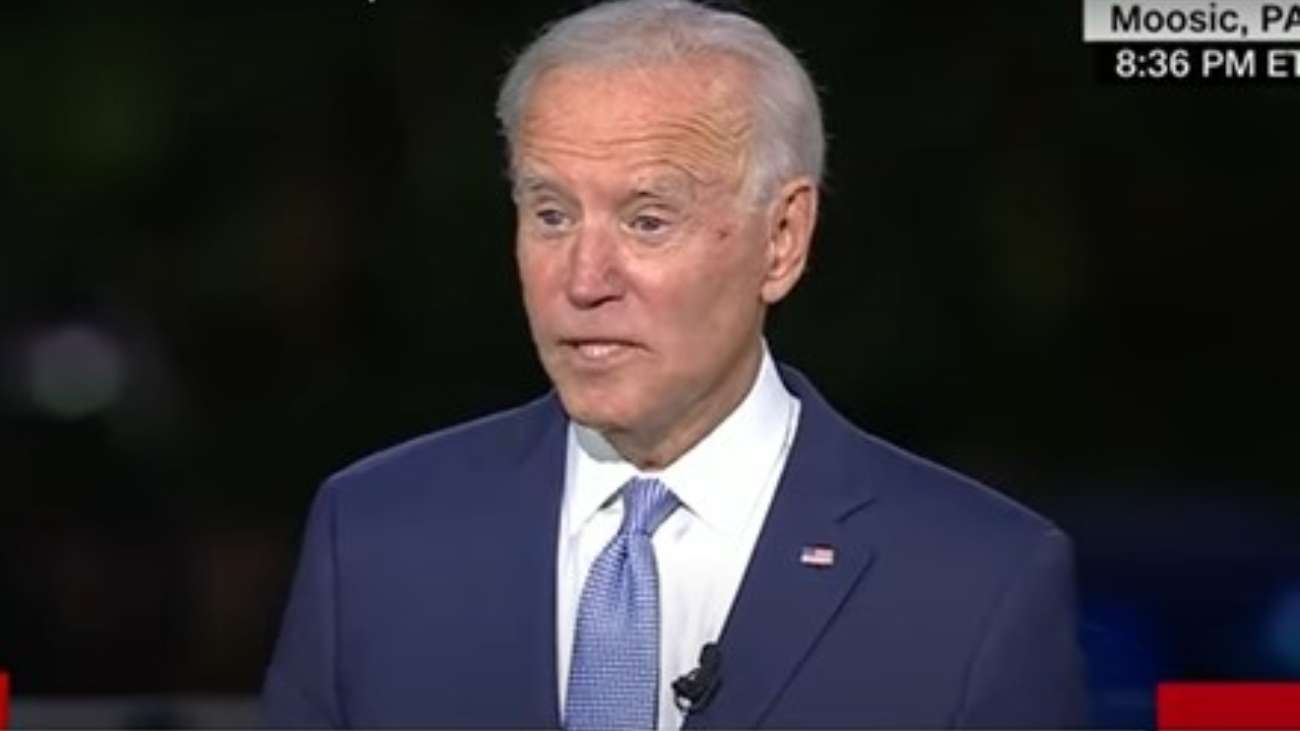 Joe Biden, who as recently as Wednesday was claiming he would have the authority as president to impose a nationwide mask mandate, suddenly reversed himself last night. "I cannot mandate people wearing masks," the Democratic presidential nominee admitted during a CNN "town hall," adding that he could still require masks in federal buildings and on federal land.
That concession represents an embarrassing retreat for Biden, who has been talking for months about forcing Americans to cover their faces in public. "I would insist that everybody out in public be wearing that mask," he said in a June 25 interview with a local TV reporter in Pittsburgh. When asked if he would "use your federal leverage to mandate that," Biden replied: "Yes, I would. From an executive standpoint, I would….I would do everything possible to make it required that people had to wear masks in public."
Biden reiterated that promise at the Democratic National Convention last month. "If I'm your president," he said, "on day one we'll have a national mask mandate." 
Speaking to reporters in Delaware on Wednesday, Biden said he had been consulting with his legal advisers about an executive order that would mandate masks in states that have not imposed such a requirement. "Our legal team thinks I can do that, based upon the degree to which there's a crisis in those states, and how bad things are for the country," he said.
Either Biden's legal advisers changed their minds, he misunderstood their advice, or he reconsidered the electoral implications of campaigning for president as the guy who wants to unilaterally impose a requirement that remains controversial even among people who acknowledge the value of masks in reducing virus transmission. While a recent Harris poll found that a large majority of Americans support a national mask mandate, the question did not specify whether that policy would be enacted by Congress or decreed by the president. Furthermore, if people who oppose a mandate feel more strongly about the issue than people who support that policy (as seems plausible), Biden's old stance might have alienated more voters than it attracted.
President Donald Trump, who has sent mixed messages about masks but has never been shy about asserting powers he does not actually have, seized on Biden's plan to mandate face coverings as evidence of his opponent's dictatorial ambitions. "He wants the president of the United States, with the mere stroke of a pen, to order over 300 million American citiz
Article from Latest – Reason.com
Comments
comments