Ruth Bader Ginsburg Is Dead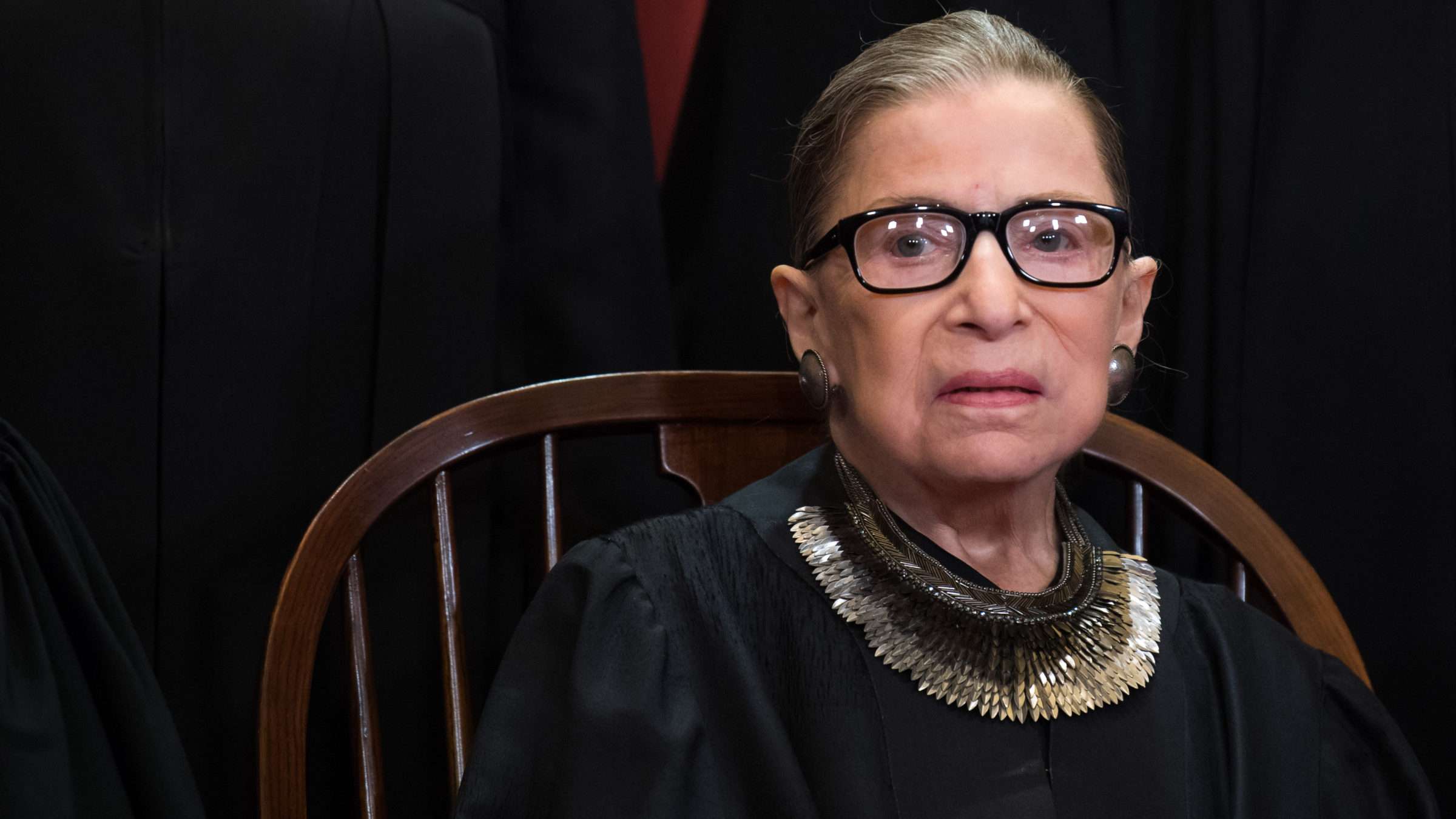 Justice Ruth Bader Ginsburg has died, the Supreme Court announced on Friday night.
Ginsburg, who was 87 years old and had battled cancer on and off since 1999, died surrounded by her family at her home in Washington, D.C., the Court said in a statement. Ginsburg served on the Court for more than 27 years after her 1993 appointment by President Bill Clinton. At the time, she was only the second woman in U.S. history to be named to the country's highest court.
"Our nation has lost a jurist of historic stature," Chief Justice John Roberts said in a statement.
Ginsburg rose to prominence during the women's rights movement of the 1970s while working as an attorney for the American Civil Liberties Union (ACLU). She was appointed to the U.S. Court of Appeals for the District of Columbia by President Jimmy Carter in 1980.
During her time on the Supreme Court, Ginsburg was known as a liberal firebrand and a feminist icon—and even, in the final years of her life, a meme.
Her death leaves a vacancy on the nine-judge bench less than two months before a presidential election, and seems almost certain to set off a major political fight. President Donald Trump has already appointed two justices to the Supr
Article from Latest – Reason.com
Comments
comments