New Survey on Public Ignorance About the Holocaust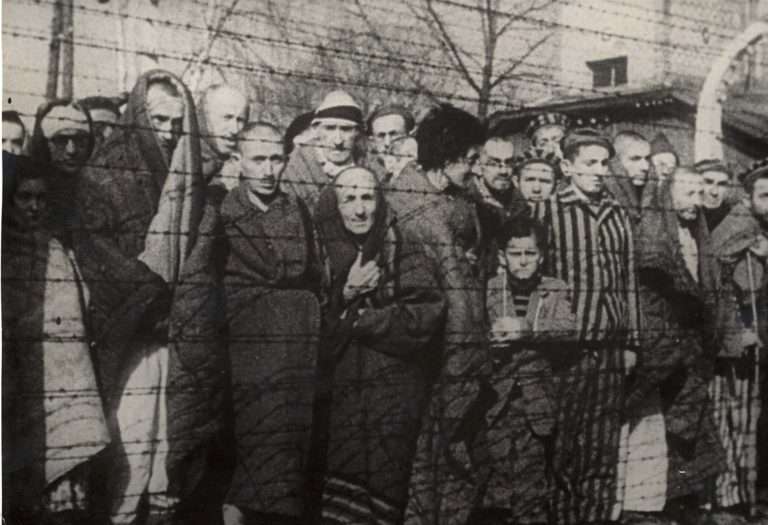 A recent survey conducted on behalf of the Conference on Material Jewish Claims Against Germany has attracted widespread  attention, because it finds extensive ignorance about the Holocaust among millennials and members of "Generation Z." Here is an excerpt from the Claims Conference's summary of its findings:
Gideon Taylor, President of the Conference on Jewish Material Claims Against Germany (Claims Conference), today announced the release of the U.S. Millennial Holocaust Knowledge and Awareness Survey, the first-ever 50-state survey on Holocaust knowledge among Millennials and Gen Z. The surprising state-by-state results highlight a worrying lack of basic Holocaust knowledge….

Nationally, there is a clear lack of awareness of key historical facts; 63 percent of all national survey respondents do not know that six million Jews were murdered and 36 percent thought that "two million or fewer Jews" were killed during the Holocaust. Additionally, although there were more than 40,000 camps and ghettos in Europe during the Holocaust, 48 percent of national survey respondents cannot name a single one…

56 percent of U.S. Millennial and Gen Z were unable to identify Auschwitz-Birkenau, and there was virtually no awareness of concentration camps and ghettos overall. Only six percent of respondents are familiar with the infamous Dachau camp, while awareness of Bergen-Belsen (three percent), Buchenwald (one percent) and Treblinka (one percent) is virtually nonexistent…..

When asked how many Jews were killed during the Holocaust, 63 percent of Millennials and Gen Z did not know six million Jews were murdered. The states with the lowest scores for this question are Arkansas with 69 percent, followed by Delaware with 68 percent, Arizona with 67 percent, Mississippi and Tennessee with 66 percent, and Hawaii, Iowa, Vermont, and West Virginia with 65 percent.

When broken down further, 36 percent of Millennials and Gen Z thought that two million or fewer Jews were murdered. Arkansas ranks as the state with the lowest awareness of this widely known data point, with 37 percent believing two million or fewer were murdered, followed by 36 percent in Georgia, Indiana and Ohio; 35 percent in Minnesota; and 34 percent in Arizona, Iowa, Kentucky and New Hampshire….

In perhaps one of the most disturbing revelations of this survey, 11 percent of U.S. Millennial and Gen Z respondents believe Jews caused the Holocaust.

The findings were more disturbing in New York where an astounding 19 percent of respondents felt Jews caused the Holocaust; followed by 16 percent in Louisiana, Tennessee, and Montana and 15 percent in Arizona, Connecticut, Georgia, Nevada and New Mexico.
These results are consistent with previous studies finding widespread public ignorance about the Holocaust, particularly among younger survey respondents. Such ignorance is unfortunate, and commentators are right to worry about its potential implications.
At the same time, it is impor
Article from Latest – Reason.com
Comments
comments