Thoughts on Trump's Potential Plan to Cut Federal Grants to "Anarchist Jurisdictions"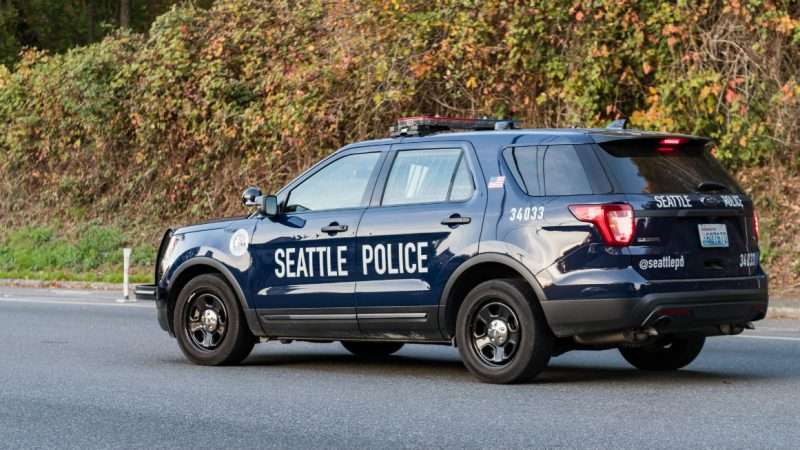 Yesterday, the White House issued a memorandum on cutting federal grants to "anarchist jurisdictions," by which they seem to mean local governments that don't pursue the sorts of aggressive law enforcement policies the administration favors. In and of itself, the memorandum is long on rhetoric condemning supposed "anarchy," but short on actual action.
It could be that the document is mostly a PR move intended to stoke Trump's base, and bolster the "law and order" theme of his presidential campaign. If the administration does end up actually trying to condition federal grants on adherence to the policies outlined in the memorandum, it would be yet another attack on federalism and separation of powers, similar to that resulting from Trump's attempts to deny federal grants to "sanctuary cities" unless the latter began assisting federal deportation policies.
Unlike the executive order and Justice Department policies targeting sanctuary jurisdictions, the new memorandum on "anarchist" jurisdictions doesn't actually order any denial of federal funds or impose any new conditions on grant recipients. Rather, it merely instructs the Director of the Office Management and Budget (OMB) to, within 14 days, "issue guidance to the heads of executive departments and agencies (agencies) for each agency to submit a report to the Director of OMB detailing all Federal funds provided to Seattle, Portland, New York City, Washington, D.C., or any components or instrumentalities of the foregoing jurisdictions." In addition, "[w]ithin 14 days of the date of this memorandum, and updated as appropriate but no less than every 6 months thereafter, the Attorney General, in consultation with the Secretary of Homeland Security and the Director of OMB, shall publish on the Department of Justice website a list identifying State and local jurisdictions that have permitted violence and the destruction of property to persist and have refused to undertake reasonable measures to counteract these criminal activities (anarchist jurisdictions)."
Among the policies used to identify supposed "anarchist jurisdictions" are factors such as "whether a jurisdiction disempowers or defunds police departments," whether it "unreasonably refuses to accept offers of law enforcement assistance from the Federal Government," and whether it bars "the police force from intervening to restore order amid widespread or sustained violence or destruction."
Significantly, however, the memorandum doesn't actually identify any particular federal grants that are to be cut or denied until such time as the jurisdiction in question ends law enf
Article from Latest – Reason.com
Comments
comments