Democrats Hate Facebook. Republicans Want To Ban TikTok. The Bipartisan Backlash Against Big Tech Is Here and It's a Disaster.
It's the summer of 2020, and everyone seems to hate Big Tech.
Over the last three months, President Donald Trump has issued orders targeting not only Twitter, the highly politicized social media platform he uses incessantly, but TikTok, a Chinese-owned service known mainly as a place to share teen dance memes. Democrats used a high-profile congressional hearing in July to bash Google and Amazon, two of America's most successful companies, for allegedly anti-competitive practices. And members of both political parties repeatedly went after Facebook for restricting too much speech—and for not restricting enough. Big Tech just can't win.
In one sense, none of this is new. For the better part of the last decade, Silicon Valley has been on the outs. Politicians on both sides of the aisle have targeted it. Mainstream media has become increasingly critical. Ordinary people have begun to treat the internet, and the opportunities it has created, as a nuisance. Even as their products have transformed nearly every aspect of everyday life, large tech companies have been subject to increasingly negative public perception and attendant political attacks.
Yet for a brief moment this spring, as the U.S. shut down and stayed home in response to the coronavirus, it looked like American tech companies might be making a reputational comeback. With everyone trapped at home and indoors, Big Tech provided a lifeline, connecting Americans to food, entertainment, work, and each other. But America's temporary truce with Big Tech wasn't to last. Nearly five months into the pandemic, it appears any newfound goodwill earned by Silicon Valley has already been burned.
"There was a small window of time where everyone was grateful that technology was allowing us to continue to function as a society despite our inability to gather in physical spaces," Santa Clara University law professor Eric Goldman tells Reason. "And yet that gratitude wore off so quickly. Everyone just went right back to hating on internet companies and forgetting all the great things we're benefiting from today."
Why the sudden reversal? Perhaps because the political battle against Big Tech—and attempts to make it a populist cause—has been based on a loose constellation of personal grievances, culture war opportunism, crime panic, and corporate rivalry—all of which were on display in a recent congressional hearing in which the top executives of Google, Facebook, Apple, and Amazon were grilled, often inartfully, by members of Congress.
In theory, that hearing was focused on antitrust concerns. But members of both parties repeatedly brought up frustrations with how social media platforms and search engines were handling user content—a reminder that the future of Big Tech is inevitably bound up with the future of free speech. That same impulse was on display days later when Trump issued his executive order on the "threat posed by TikTok." Somehow, the app had been caught in the middle of the culture war, the trade war, fears of a foreign power, and panic over social media speech and user privacy, all at once.
In the COVID-19 era, federal tech policy has become a vehicle for conspiratorial and authoritarian impulses of all kinds. Politicians attacking Big Tech have invoked Silicon Valley elites, Russian bots, Chinese spies, Middle Eastern terrorists, domestic sex predators, gun violence, revenge porn, internet addiction, "hate speech," human trafficking, and the fate of democracy as reasons for action. Whatever works to distract people from their attempts to interfere in American freedom of expression, commerce, and privacy. Google, Amazon, Facebook, Twitter—even platforms as seemingly superficial and politics-free as TikTok—have all been swept up into a wide-ranging political war on the foundations of online life and culture.
It might be working. Even as Big Tech has benefited ordinary people in countless ways, political backlash to the size and power of America's largest technology companies—what some insiders call "techlash"—is coming stronger than ever. And it could make addressing everything from the pandemic to election integrity, cancel culture, criminal activity, police reform, racial justice, and state surveillance of our digital lives so much worse.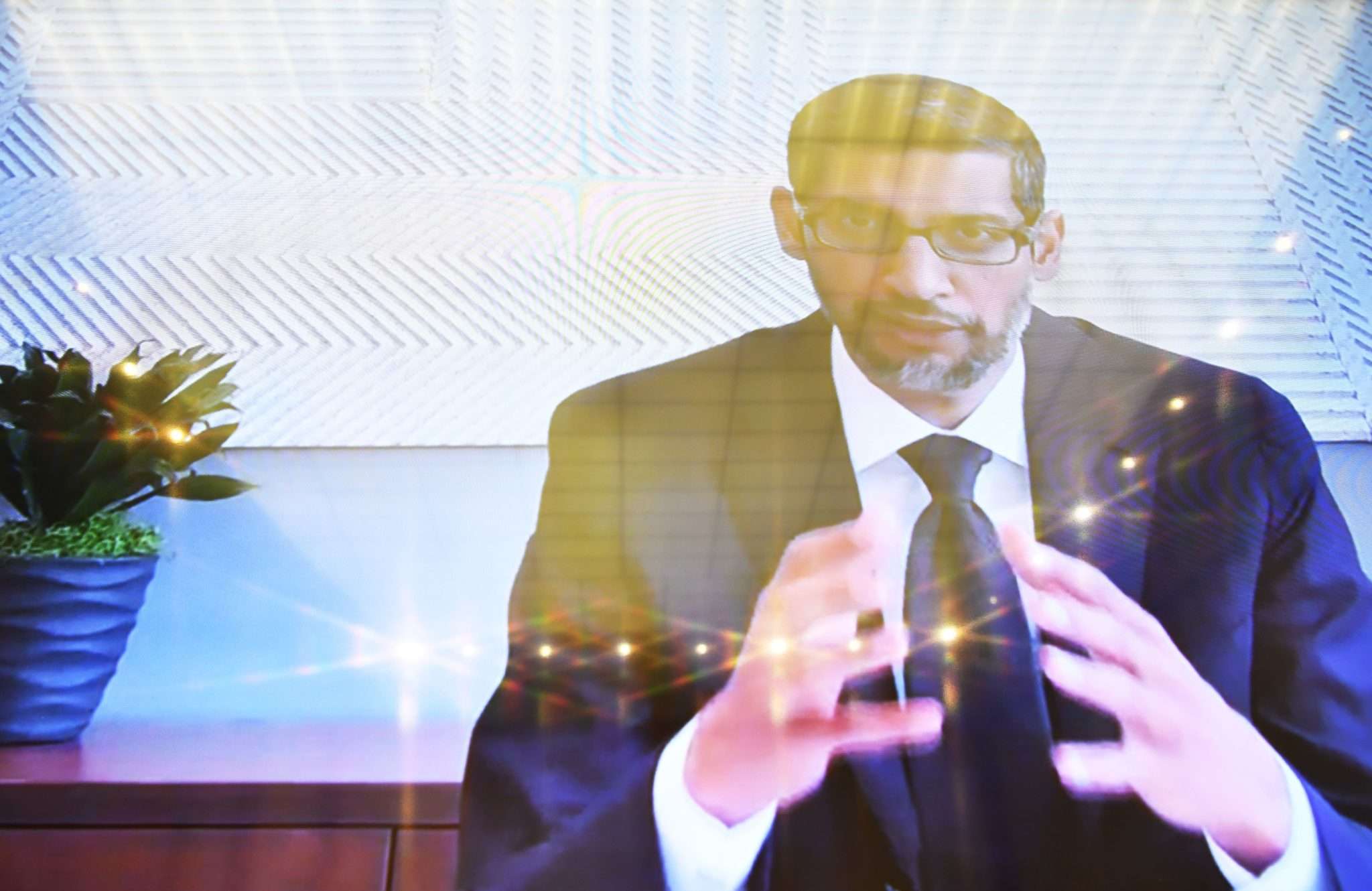 The Story of Section 230 
So how did we get here? In many ways, the story starts in 1996, when the World Wide Web was relatively new and full of radical possibilities—and also potential for harm.
In response, Congress passed a law, the Communications Decency Act (CDA), that attempted to regulate online content and was mostly declared an unconstitutional, unenforceable mess. But the courts let one part be: Section 230. This short statute stipulates that "no provider or user of an interactive computer service shall be treated as the publisher or speaker of any information provided by another information content provider." That's the first bit, and it's vitally important for freedom of expression online because it gives tech companies less motivation to censor speech.
The second part, meanwhile, is more about protecting users from harmful content by assuring these companies that they won't be penalized for "good faith" actions "to restrict access to or availability of material that the provider or user considers to be obscene, lewd, lascivious, filthy, excessively violent, harassing, or otherwise objectionable, whether or not such material is constitutionally protected," nor would providing "the technical means to restrict access to material" they find objectionable. The so-called "Good Samaritan" provision lets tech companies moderate and block some content without becoming targets for criminal charges or lawsuits.
Overall, it gave tech entities a way to protect their users' (and their own) First Amendment rights without requiring a prolonged court battle for every single piece of disputed content. And for a long time, very few people, politicians, or interest groups thought this was a bad thing (to the extent that they had ever heard of this wonky internet law at all).
A decade later, blogs, Facebook, Twitter, YouTube and other web 2.0 technologies had shifted the balance of power on the internet to favor the masses over the gatekeepers. Time magazine declared "you"—the user of these digital services—the person of the year. In the Middle East and other conflicted areas, populist rebellions against autocratic leaders were spread internally and globally through Twitter. Meanwhile, in the U.S., social media has given rise to underrepresented voices and political ideas often ignored by establishment powers. Its ability to document and share police abuses against black Americans in Ferguson, Missouri, and beyond made it integral in launching a new civil rights and social justice movement. The internet was a force for individual empowerment, and thus for good.
But all that freedom—to speak, to share, to joke, to communicate, to connect—was messy. It allowed people to speak truth to power, and also to spread misinformation. It created new ways to shine light on injustice, and new means to perpetuate it. It gave politicians a more direct-to-the-people megaphone—and vice versa. It spread sociability and solidarity while simultaneously enabling identity trickery, scammers, saboteurs, scandals, and pile-ons. It gave a platform to vital information, ideas, and images as well as vile expressions of violence and hate. And, as the 2016 election approached, it became mired in increasingly angry partisan political disputes.
Within a few years, Republicans and Democrats in Congress could hardly agree about anything when it came to diagnosing issues with online life. But they coalesced around similar solutions: more federal regulations and criminal investigations. Using antitrust laws against sites and services that have gotten too popular. Suddenly, high-profile pundits and politicians—from former Vice President Joe Biden to a range of Republican senators to Fox News host Tucker Carlson to left-leaning newspaper columns—started calling for Section 230 to go. Big Tech was a threat, and it had to be contained.
Big Tech vs. Big Virus 
Which brings us to the present, and COVID-19.
In the early days of the pandemic, Amazon deliveries seemed to be single-handedly keeping at least half of America stocked with groceries, hand sanitizer, and household supplies. Meanwhile, Zoom became the standout service for staying in touch.
During the worst days of personal protective gear shortages, Italian hospital horror stories, and general mass panic, Silicon Valley's leading lights donated money and much-needed supplies. By the end of March, for example, Apple had announced it would donate some 2 million masks to medical workers, while Facebook and Tesla immediately offered hundreds of thousands of masks they'd had on hand for wildfires. Tesla also donated 1,200 ventilators when those were in short supply. Google gave away hundreds of millions in free ad space to groups working to combat COVID-19's impact.
Meanwhile, social media allowed people to talk through new research and share ideas, as widespread videoconferencing—once the province of science fiction—allowed people to gather, exercise, hold business meetings, have happy hours, celebrate special occasions, and console distant loved ones from within their own homes.
And as businesses shuttered and economic turmoil spread, tech tools from peer-to-peer payment apps like Venmo and Cash App to crowdfunding platforms like GoFundMe, document sharing services like Google Docs, and myriad others allowed people to organize mutual aid funds, spread the word about volunteer initiatives, ask for help, give directly to those in need, and share specialized community resources.
Of course, COVID-19 also meant that people were—and are—more reliant on tech-mediated reality than ever before. Those excluded from or mar
Article from Latest – Reason.com
Comments
comments