Cancelling Chief Justice Melville Fuller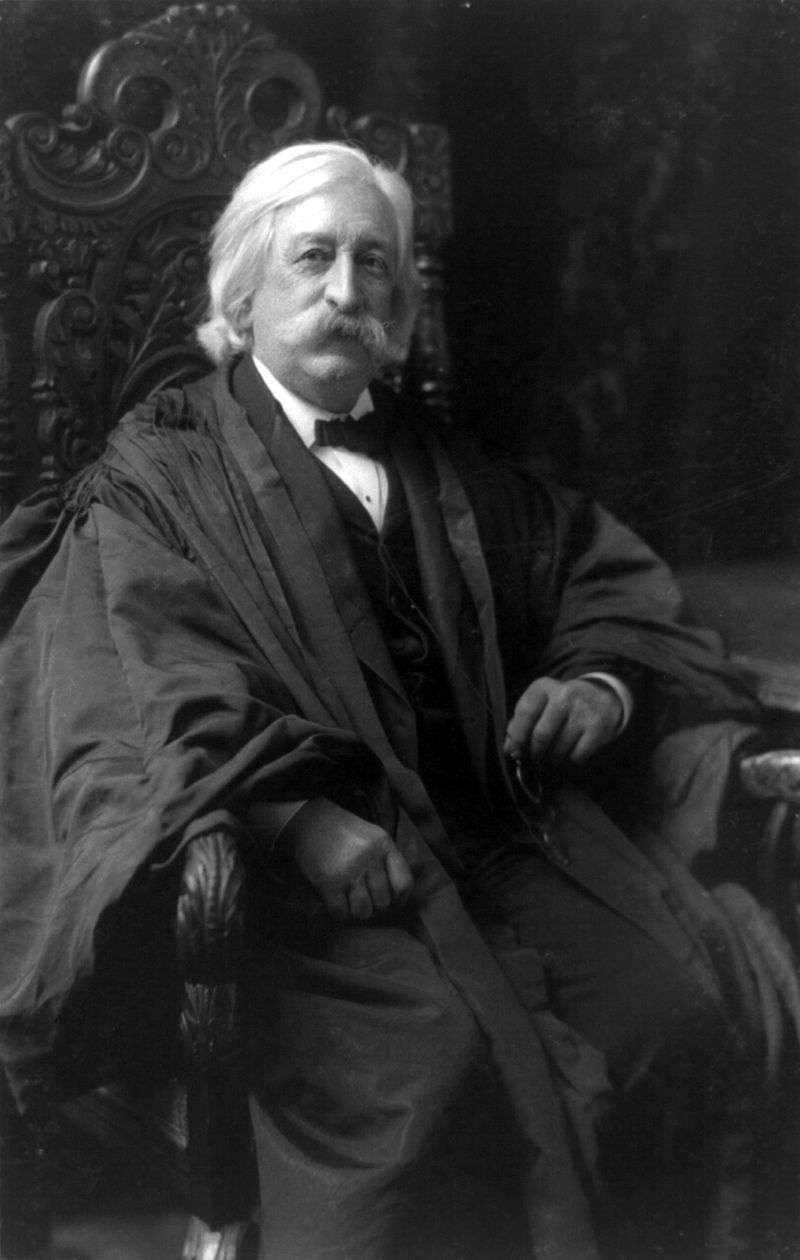 Outside the Kennebec County, Maine courthouse is a statue of Chief Justice Melville Fuller. Most people have no idea who Melville Fuller is. The Cleveland nominee served as Chief from 1888-1910. Perhaps his most famous decision is Pollock v. Farmers' Loan & Trust Co., which declared the federal income tax unconstitutional. He also wrote the majority opinion in U.S. v. E.C. Knight, which found that the federal Sherman Antitrust Act could not be applied to the local manufacture of sugar.
The statue of the Mainer was installed in 2013, 125 years after he was appointed Chief Justice. Now, the Maine Supreme Judicial Court has asked the county to consider removing the statue. Why? Fuller was one of seven Justices who joined the majority in Plessy v. Ferguson.
Pop quiz! Do you know who wrote the majority opinion? Everyone knows Chief Justice Roger Taney wrote Dred Scott. Some people know that Justice Story wrote Prigg v. Pennsylvania. But most people do not know that Justice Henry Billings Brown wrote P
Article from Latest – Reason.com
Comments
comments