UMass Democrats Bar a 31-Year-Old Progressive Gay Candidate for Dating College Students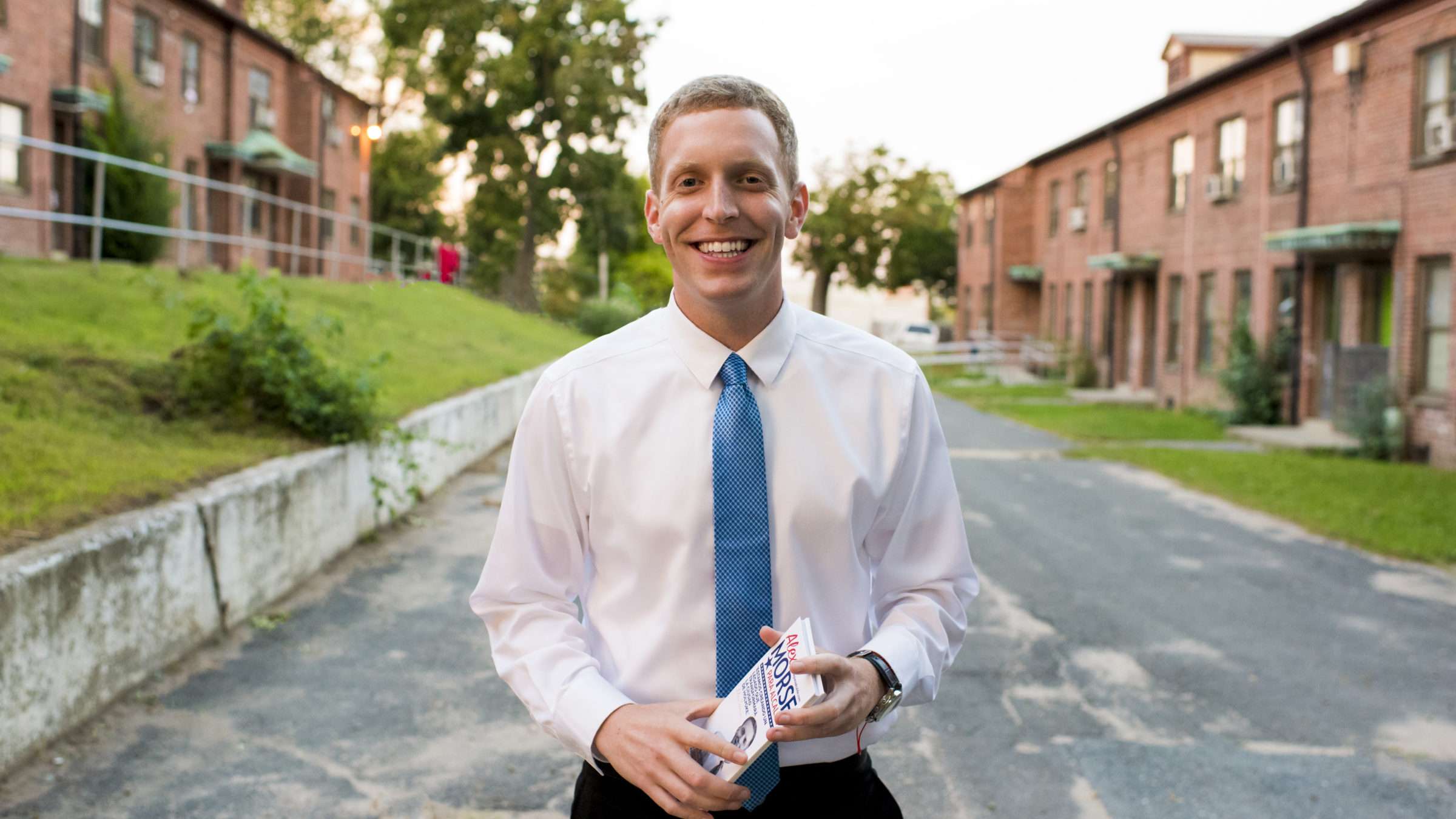 Alex Morse is the 31-year-old mayor of Holyoke, Massachusetts. He is currently running a primary campaign against Rep. Richie Neal (D–Mass.), current chairman of the House Ways and Means Committee, and is backed by the progressive Justice Democrats PAC.
But he will no longer receive support from the College Democrats of the University of Massachusetts at Amherst, who sent him a letter on Thursday disinviting him from all future events. On Sunday, the group issued a public statement accusing Morse—who is gay—of inappropriate sexual behavior with students.
"Mayor Morse has made students uncomfortable and abused his power for sexual relationships," wrote the College Democrats.
That's a serious-sounding allegation, and one that undoubtedly carries potential consequences for Morse's campaign. It's also much, much weaker than it initially seems. It's impossible to fully parse the accusations, since the statement discusses them only in vague terms—which is itself a problem. But they appear to rest on the bizarre notion that 18- to 21-year-olds cannot consent to sex with someone who is a decade older and more established than they are.
Morse, who has taught as a lecturer at UMass-Amherst since 2014, rejected the College Democrats' accusations in a statement, writing: "I want to be very clear about this. I have never, in my entire life, had a non-consensual sexual encounter with anyone."
But many on the progressive left—especially campus social-justice activist types—cling to an odd definition of consent in which the concept is voided if any party to a sexual encounter later feels conflicted about it, or if the power and privilege differentials of the participants have not been fully worked out ahead of time. This strain of progressivism often follows a believe-all-victims mentality, which does not allow for serious scrutiny of dubious misconduct claims. In keeping with this tradition, many on Twitter calle
Article from Latest – Reason.com
Comments
comments