Designing Institutions that Promote Foot Voting and Minimize Potential Downsides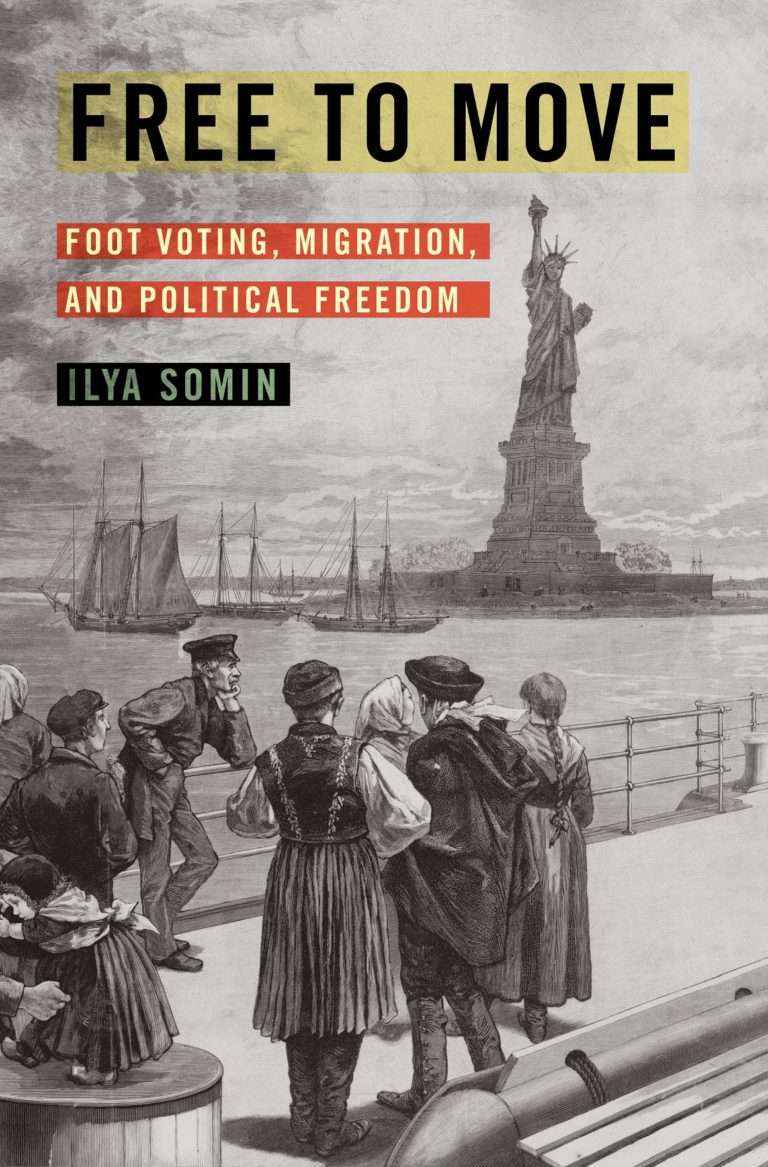 In previous posts based on my new book Free to Move: Foot Voting, Migration, and Political Freedom, I explained what the book is about and why I wrote it, described the advantages of foot voting over ballot box voting, took a closer look at the three major types of foot voting, and summarized the book's answers to a number of common justifications for restricting migration rights. In this post—the last in the series—I provide an overview of the final two chapters of the book, which explain how both domestic constitutions and international law can be structured in ways that facilitate foot voting, while minimizing potential downsides.
There are many ways in which domestic constitutional law can promote foot voting. Some are relatively obvious. For example, it can ban restrictions on migration from one state or locality to another. At least until the current Coronavirus crisis, modern Americans have taken interstate mobility for granted; and even now states have enacted only relatively modest restrictions on it, such as 14-day quarantines for people arriving from high-risk locations. Historically, however, state governments imposed more severe restrictions, including trying to keep out African-Americans and "paupers"—often citing the same sorts of justifications that are today used to justify restricting international migration. Internal mobility is still restricted in some other countries today, notably including China, with its hukou system.
Foot voting can also be facilitated by constitutional limitations on the scope of central government power. The more issues are devolved to regional or local governments, the greater the opportunities for people to "vote with their feet" between them. The same goes for constitutional rights that leave issues such as speech, religion, and other questions to the private sector. That facilitates foot voting between private institutions, which often offers greater choice, higher quality, and lower moving costs than is possible with public-sector foot voting.
Constitutional limits on central government subsidization of regional and local governments can help facilitate foot voting by incentivizing competition between jurisdictions seeking to attract new taxpayers. As I discuss elsewhere in the book, this is entirely compatible with a centralized system of redistribution to the poor, provided that the funds go to poor people directly rather than getting channeled through subnational governments.
At the same time, strong constitutional protection for property rights in immobile assets can prevent subnational governments from expropriating or otherwise exploiting immobile property to make up for the fact that they cannot "trap" mobile assets. This is one of several ways in which constitutional law can mitigate potential downsides of foot voting.
Constitutional design can also be used to facilitate international migration. The most obvious way is by placing tight limits on the national government's power to exclude immigrants, as the US Constitution was understood to do during the Founding era and long after. If the central government is nonetheless given a broad power to exclude, that power should at least be subject to the same limitations as other national government powers. For example, it cannot be used to exclude migrants on the basis of race, ethnicity, religion, speech, and other criteria that would be unconstitutional in the context of other government policies. Sa
Article from Latest – Reason.com
Comments
comments