How Rage Against the Machine Used Capitalism To Sell Communism
This November, rock's most successful and pugnacious communists will be inducted, six years after they became eligible, to the Rock & Roll Hall of Fame. Rage Against the Machine, a band that kicked the doors down on the 1990s with a then-novel mix of brutally heavy guitars and hip-hop vocals, also blended in unlikely tandem two other disparate traditions of American life.
The first, obviously, is rock music: the rhythmically buoyant and harmonically uncomplicated sound of post–World War II popular song that, however corny it might sound to 2023 ears, signaled an explosive liberation for succeeding generations of youth. This quintessentially American mongrel mashup of demotic musics, from country to rhythm 'n' blues to gospel, vibrated with a rebellious, life-affirming energy that helped make a variety of old restrictions—racial, sexual, behavioral—seem ridiculously out of touch.
The second tradition Rage Against the Machine both emanated from and actively promoted is violent revolutionary communism: the forcible equality of output and outcome at the expense of independent choice and action. Whole mosh pits' worth of young men received their first real introduction to the Cuban revolutionary murderer Che Guevara and the Peruvian Maoist rebel army Shining Path through the advocacy of Rage singer Zach de la Rocha and guitarist Tom Morello.
Rock music in its many permutations since Chuck Berry has been wildly capacious in the ways it can feel and mean. This year's other Hall of Fame inductees range from the bubbly soul singers the Spinners to the dreamy/arty British songstress Kate Bush to the country songbook lifer Willie Nelson. But killing people in the name of equality was a relatively new emphasis within the decidedly individualistic art form of rock.
Rage's enthusiasm for bloody revolution was expressed mostly in their extra-musical statements and iconography. (An early band T-shirt included instructions for making a Molotov cocktail.) Asked by the Chicago Tribune in 2001 about the atrocities committed by their favorite Peruvian insurgents, Morello defended the Shining Path as people "standing up against the U.S. corporations dominating their economy and directing the vast resources of Peru not toward the Peruvian people but toward U.S. pocketbooks." This "context," he added, explained the media's "demonization of the Shining Path."
RATM's actual lyrics tend more toward domestic denunciations—against racism, cops, public education, mass media, misogyny, American exceptionalism, and the oppression of non-elite classes. Most of all, the group proclaimed itself from the rooftops as being devoutly anti-capitalist.
But therein lies a paradox deeper than the familiar charges of hypocrisy that greet millionaire Marxists the world over. Immediately prior to their meteoric rise, and one decade before technology toppled the music industry decisively in the direction of the consuming proletariat, Rage Against the Machine signed a deal for the release and, most importantly, ownership of their music with one of the world's largest corporate entertainment conglomerates, Sony, via their subsidiary label Epic.
When asked about the possible hypocrisy of their Epic deal—and boy, were they asked—Morello liked to insist that they squeezed concessions out of the big bad corporation that most baby bands never get, maintaining total artistic control over music and packaging and promotions, plus a guarantee that the label would release each record as promised or face stiff financial penalties. But otherwise by all accounts it had the same crummy aspects that nearly every major label deal has always had, at least at the start of a career: The label, while charging nearly all the expenses in making and marketing the record against the band's royalties, took and kept actual legal ownership of the recordings themselves.
Rage signed over ownership of their music to Epic by choice because they saw no other way to achieve what they wanted to achieve: not just a chance to make a living touring the country in a van like such rugged punk forefathers as Black Flag, but a chance to have the financial and promotional juice to get to the top of the charts, and eventually into the Rock & Roll Hall of Fame itself, while serving as an unintended advertisement for the very economic system the band so loathed. Capitalism in the form of the huge agglomeration of financial power in Sony gave them something they wanted, and they had no compunctions—like most human beings, artists or not—about taking advantage of it when they thought it might benefit them.
Communists by Nature, Capitalists by Choice
Rage arose amid a grunge-era hard-rock youth movement that, whatever the lyrical politics, tended to glorify as a business ethic punk rock's brand of small-bore DIY capitalism. (The band's first performance, in 1991, was at L.A.'s legendary punk/indie rock dive Jabberjaw.) They sold more than 5,000 copies of a demo cassette that was illustrated by a cover photo of the stock market and affixed with a match, to inform the buyer of the band's desire to burn the system down.
That system came knocking almost immediately, with major labels showing interest already after the band's second gig. Less than a year into their existence, they hooked up with Epic, a division of the globe-straddling entertainment/electronics/engineering behemoth Sony.
This devil's bargain with The Man became a source of incessant razzing, even as the band spun previously unfathomable success out of foul-mouthed rap-metal and strident leftist politics. Mike Muir of Suicidal Tendencies, a beloved Southern California hardcore band that once opened for Rage on tour, recorded a song with his side project Infectious Grooves in which he slammed an unnamed but easily recognizable band for "making your political statement/or are you trying to add to your financial statement?/And let's not forget the evil corporations/Then why is SONY the sponsor of your presentation?/Bitch!"
The indie-punk tradition exemplified by Black Flag or Fugazi often involved putting out your own damned records (which those band, respectively, did through the SST label run by guitarist Greg Ginn and the Dischord label co-owned by singer-guitarist Ian Mackaye) and engaging in a constant hardworking grind. This attitude ran through many of the "get in the van!" road warriors of independent music from then to now. Rock music was not merely a realm of art and play—it was, in the noblest sense, a creation of hard work. It's capitalism at its most basic, of the sort nearly any person honest with themselves, left or right, admits they want: the chance to use what is yours in free exchange with other people to get the things you need. But as Morello would admit, that Black Flag and Fugazi way of evading corporate capitalism was more work than Rage felt inclined to do.
Rage, while aware of the potential contradictions in an anti-capitalist partnering with a multinational conglomerate whose engineering and electronics innovations were used in U.S. munitions in Vietnam, never flinched from defending their choice as a capitalist means to socialist ends.
"Rage Against the Machine sold 14 million records of totally subversive revolutionary propaganda. The reason why is that the alb
Article from Latest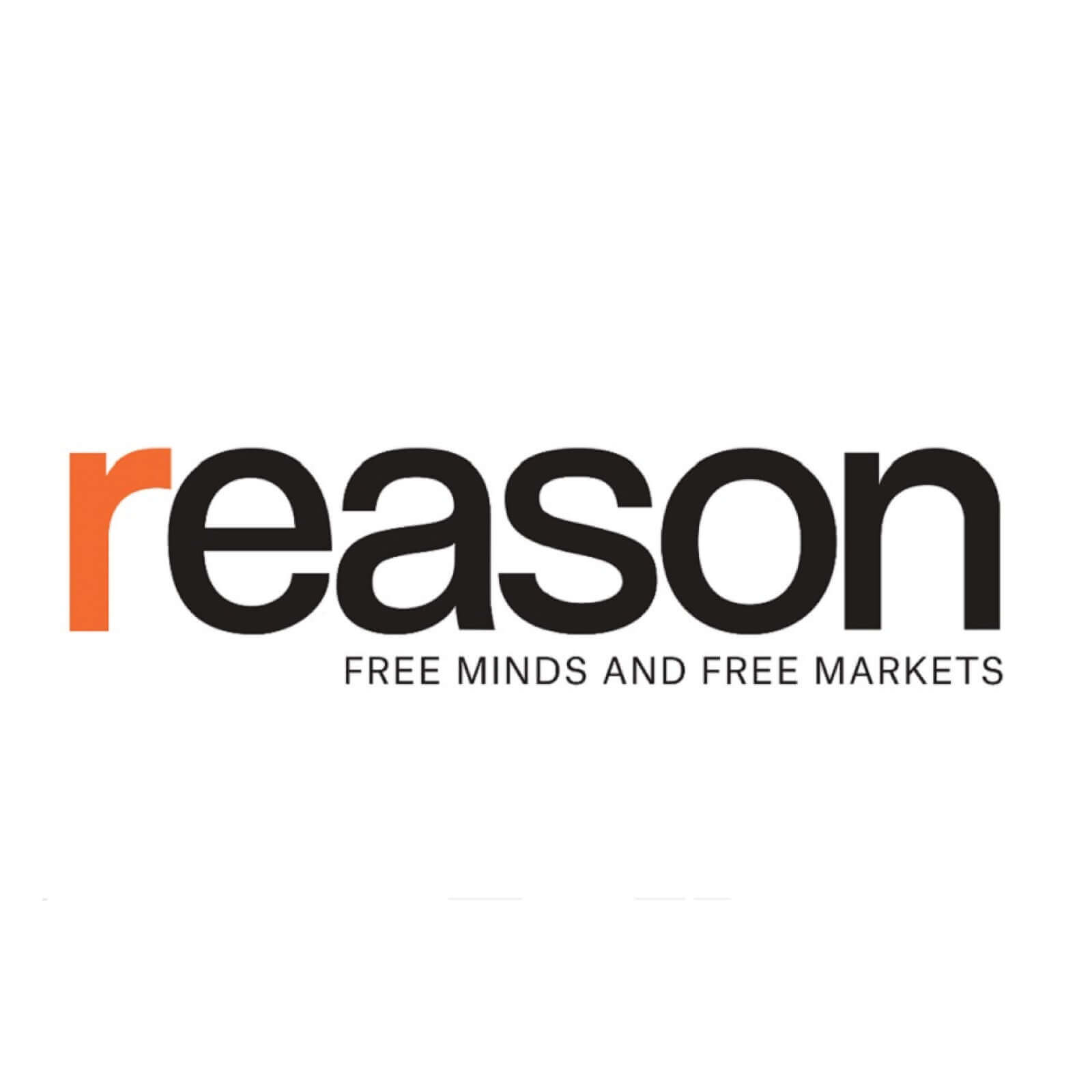 The Reason Magazine website is a go-to destination for libertarians seeking cogent analysis, investigative reporting, and thought-provoking commentary. Championing the principles of individual freedom, limited government, and free markets, the site offers a diverse range of articles, videos, and podcasts that challenge conventional wisdom and advocate for libertarian solutions. Whether you're interested in politics, culture, or technology, Reason provides a unique lens that prioritizes liberty and rational discourse. It's an essential resource for those who value critical thinking and nuanced debate in the pursuit of a freer society.
Comments
comments