Some Questions Senators Should ask Ketanji Brown Jackson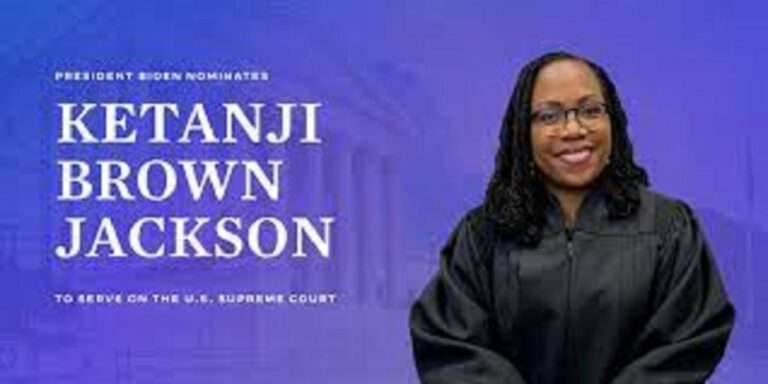 This week, the Senate will be holding confirmation hearings for Judge Ketanji Brown Jackson, President Biden's nominee for the Supreme Court. Most of the questions senators ask during judicial confirmation hearings are mediocre, at best. All too many are just grandstanding or playing to the party's base. But conservative columnist George Will and the Washington Post editorial board have both come up with some great questions the Senate would do well to ask Judge Jackson.
Here are some excerpts from Will's column on the subject:
Article I "vested" legislative power in Congress, making Congress the mandatory location of this power. So, presumably there are some congressional grants of discretion to executive agencies that are unconstitutional delegations of legislative power. Is the separation of powers compatible with Congress's constantly giving administrative state entities vast powers to write rules regulating private conduct? Should courts or Congress decide whether Congress violates the non-delegation doctrine?…

The judicially created "qualified immunity" doctrine enables law enforcement and other government officials to avoid accountability for civil rights violations if there is no "clearly established law" forbidding what an official did. This means that even minor factual differences between the case at issue and prior cases effectively immunizes the officer from accountability. Are you open to rethinking qualified immunity?….

In 2004, the U.S. Court of Appeals for the 10th Circuit upheld an Oklahoma law forcing online casket retailers to have (expensive, time-consuming) funeral licenses. The court acknowledged that the law punished one faction (online retailers) to enrich another (funeral directors) but breezily said "dishing out special economic benefits" is "the national pastime" of state and local governments. Should there be some judicial supervision of such practices? Should courts take cognizance of obvious rent-seeking (wielding the law for private economic gain by abridging the liberty of competitors) motives?
Here are some from the Post editorial board's column:
The court's commitment to stare decisis — the principle that the court should only overturn precedent in exceptional circumstances — is increasingly in doubt. When does Judge Jackson believe it is appropriate for justices to nullify previous majorities' judgments? Or
Article from Latest
Comments
comments