More on Offering Asylum to Russian Soldiers Who Surrender in Ukraine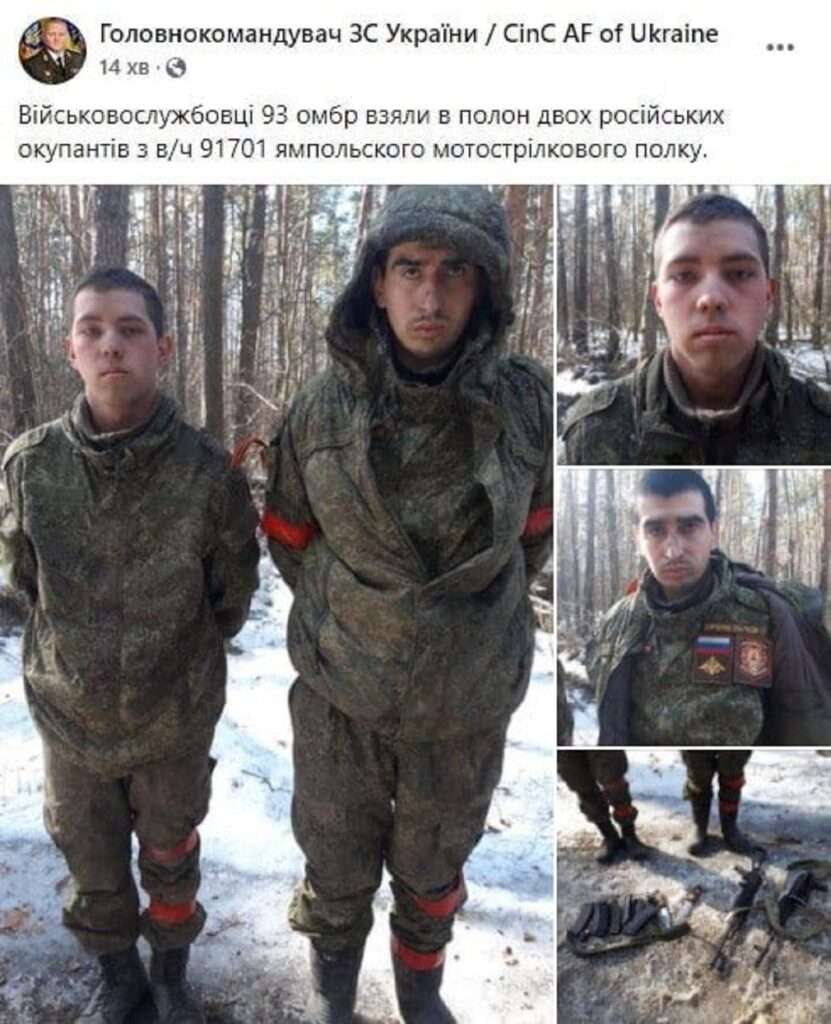 Last week, I wrote a post making the case for granting refuge to Russian soldiers who surrender in Ukraine, an idea first advanced by Duke economist Timur Kuran. Since then, the proposal has gained additional adherents. Time has an article on the subject:
As world leaders attempt to isolate and punish Russia with sanctions and trade bans for its invasion of Ukraine, a handful of American academics are pushing a more unconventional idea: the United States and Europe should offer refuge to Russian soldiers who defect and surrender.

Peter Schuck, a former Yale Law School professor, and Ilya Somin, a George Mason University's Anontin Scalia Law School, each published op-eds on the subject—in The Wall Street Journal and The New York Times, respectively—and Timur Kuran, an economist at Duke University tweeted the idea on Feb. 26. "Don't assume Russian soldiers and officers like what they are doing," he wrote. "Some…must be willing to break ranks, if only they have options. Let [European Union] and NATO countries offer asylum to Russian military defectors."

Michelle Mittelstadt, director of communications at the Migration Policy Institute, a nonpartisan research institution, says it's an idea countries should consider. "Countries should certainly offer safe harbor to Russians who run afoul of the Russian government and have protection needs," she says….
The Time article also notes some ways the proposal could be implemented:
Somin suggests that Russian defectors could utilize the U.S.'s humanitarian parole program, which offers temporary protections from deportation for people on humanitarian grounds—a quick fix considering the state of the U.S.'s refugee system. Nearly all of the Afghans who resettled in the U.S. since the withdrawal last summer are in the country under humanitarian parole.

It's also possible, although not likely, that Congress could act to welcome Russian military defectors. "This is the sort of thing that is just common sense. It's not a left wing idea or a right wing idea," Kuran tells TIME.
In his Wall Street Journal article, referenced by Time, Peter Schuck outlines some advantages of the plan, explaining that even a relatively small number of defections could potentially make a significant difference:
Such a scheme is likely to be effective because even a few initial defections can have a cascading effect, especially if other troops fear that the offer may be time-limited. The scheme would entail no risk to NATO forces (quite the contrary) and cost the NATO countries essentiall
Article from Latest
Comments
comments