Dispatch from Ukraine: The Hutnyks of Lviv
The Hutnyk family has lived in Lviv, Ukraine, for several generations. Volodymyr Hutnyk is the mayor of what his daughter, Oksana, refers to as "the five villages." Working as a travel agent, Oksana lives with her husband and two young daughters. Her brother, Roman, owns an IT company and lives right next door. 
The Hutnyks spoke with Reason's Nancy Rommelmann, who is on the ground in Lviv, about how Ukrainians don't want to abandon their home; they want to stay and fight. The family urges the U.S. to send more support to Ukraine so that "Putin's influence does not spread across Europe."
What follows are transcripts from a series of interviews with the Hutnyk family, edited for length, clarity, and style.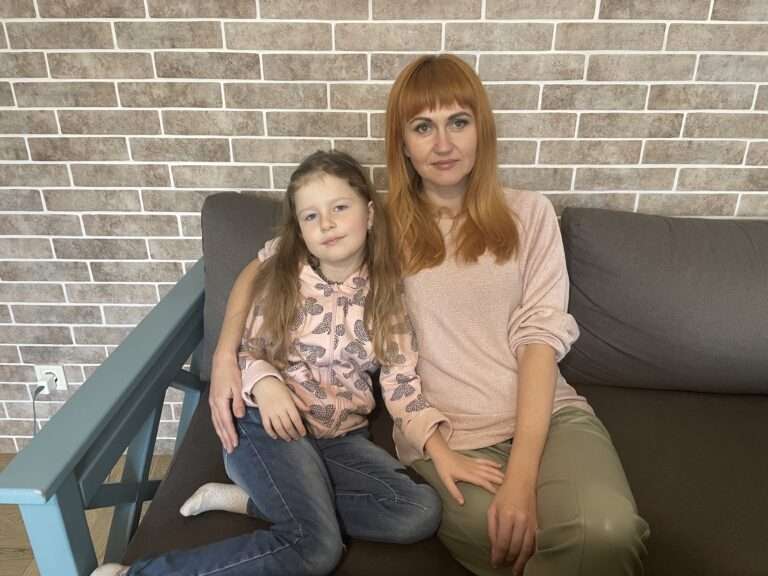 "My husband tells me every night to take the children and cross the border; to go to Poland. I don't want to go. I think everyone should defend their land. This is my motherland, my village, my city. If  I were somewhere abroad and somebody bombed my house, my village, my Ukraine, I would go crazy. It is easier psychologically to be here watching somebody bomb this place than to not be."
"We are preparing. [The children] are worrying. Our older daughter was going to school every day and helping make military nets, to protect our soldiers. So she feels important. Our younger daughter is worrying but she does not want to go without me. I offered to take them to relatives and leave them for a period of time and come back, but she doesn't want to stay there without me. My husband thinks that I am too… I don't know how to say this: not good mother; that I am not worrying about my children. I realize that maybe one moment they will bomb our city maybe, I will have to move away, but not now.
"[My friends] have had different reactions. Some are already in Czech Republic, in Poland. Some of them went to defend Kyiv. I don't judge. People are not under attack [here] but they try to help. Some people are helping prepare food for refugees coming from the east and from the center. Many of my friends, even though I don't know if it's legal, I suppose it is, they look for weapons and for protection from abroad, from Poland and other countries, and they bring weapons to the border and take it across or pay money and send them to Kyiv. 
"I didn't support [Zelenskyy]. He was a good comedian but I couldn't take him seriously; it was like a joke, come on. But now I admire him. He's the best president of Ukraine ever. Our whole nation is proud of our president. He is a real patriot; he is very strong. It's like a Ukrainian joke now: 'Americans wanted to rescue Zelenskyy from Kyiv, but the plane couldn't take off because of Zelenskyy's heavy iron balls.'
"Russians really don't know what they are doing here. No one knows what Putin is doing here. That is one point. The next is, Russians were stealing money for a long period, telling people they were investing in the military, and they weren't. They have very old weapons. And Ukrainians now, thanks to the U.S. and Europe, have good weapons. There are many more Russian troops in Ukraine, but I suppose Ukrainians are stronger because of the weapons and the motivation.
"The situation is changing in Russia. They are not worrying about Ukraine, of course, they are worrying about themselves, their money, the rate of the ruble fell and they don't have cash. Russia is not the U.S., there are many cities and villages where you can't just use your credit card or your telephone to pay. They have long lines at the banks and they're promised, 'Wait two days, we will bring cash for you.' And in two days they say, 'Well, it's been postponed' and so on. [Russians] hope this is for maybe two weeks, for one month; they will finish the conflict and everything will be okay. But it's not going to be okay anymore.
Article from Latest
Comments
comments