How to Fight Putin by Offering Russians "a Million Little Carrots"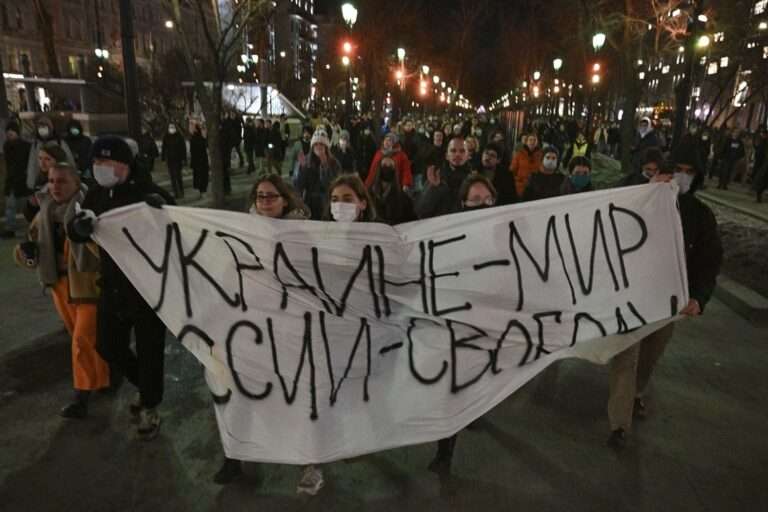 A few days ago, I put up a post expanding on economist Timur Kuran's idea of combating the Russian invasion of Ukraine by granting asylum to Russian troops who surrender, thereby increasing incentives to desert. Canadian political commentator Scott Gilmore offers a much broader version of the same idea, one that isn't limited to soldiers. He suggests Western nations take a wide range of steps to encourage  Russians to join with us in opposing Putin:
The western alliance has moved quicker and implemented more sanctions than anyone would have predicted just a week ago…

And, unfortunately, this historically harsh set of sanctions has failed to move Putin….

Perhaps, then, the west should consider an alliance wide-strategy of offering a million little carrots aimed not at Russia, but at Russians.

For example, the Ukrainian government is now promising Russian deserters 5 million rubles (approximately US $47,000), which is 450 times more than what the Kremlin pays the families of soldiers killed in action. NATO and the EU could match that and add an offer of asylum for them and their families….

Even if each deserting Russian soldier was offered a huge bounty, say $100,000, it would still be incredibly cost effective when you weigh it against the price of supporting a protracted war, or the cost in men and material to remove that soldier from the battlefield in the traditional fashion.

This strategy could be applied more widely. For example, some of these million little carrots could be offered to Russian diplomats. We have already seen at least one resign in protest, but there could be hundreds more if the western alliance also dangled in front of them a path to citizenship and a stipend to cover living costs. This may seem unfair, but the world needs to be pragmatic about this and realize that bigger fish will require larger bait.

For senior military staff or Kremlin officials in Moscow, maybe even notable journalists or celebrities, we could also offer a path to citizenship and an even larger stipend….

But for them and all the rest, there would be one very important catch. All of these little carrots would require a recorded video statement explaining their opposition to the war and urging others to join them.

If thousands of these testimonials were shared in the media and online, coming from powerful Russians and lowly conscripts both, it would be almost impossible for the Kremlin to control the narrative domestically. It would be a body blow to morale, and it would handicap further attempts at disinformation and propaganda.

But, most importantly, a million little carrots strategy would remove Russian boots on the ground. If you consider the slow progress of the Russian military after (according to Pentagon estimates) 90 per cent of the troops assigned to this invasion have already been deployed, it is clear that even a small number of deserters will have a disproportionately large impact on Moscow's ability to fight this war….
I agree with most of Gilmore's points. But I would make the video optional rather than mandatory. Some potential deserters or defectors might fear to make the
Article from Reason.com
Comments
comments