Biden Administration Files Dubious Lawsuit Challenging Missouri's Gun Sanctuary Law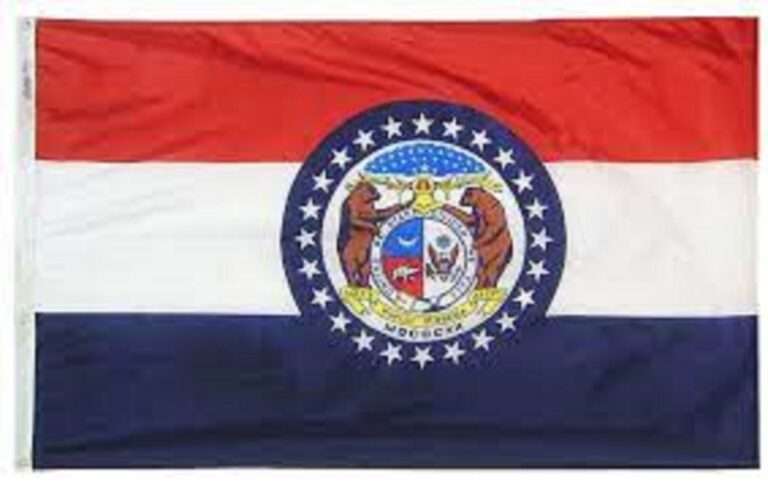 Over the last year, several red states – in a trend begun by Montana – have adopted "gun sanctuary" laws that are in many ways modeled on immigration sanctuary policies previously enacted by liberal cities and states. Just as liberal immigration sanctuary jurisdictions restrict their employees' cooperation with federal efforts to enforce immigration restrictions, so conservative gun sanctuaries similarly limit state and local assistance to federal agencies enforcing federal gun laws.
One reason why conservative states have copied liberals' sanctuary policies is that the latter repeatedly prevailed in court against various Trump Administration attacks on them. I went over those cases in detail in a 2019 Texas Law Review article, and a piece for the Washington Post. Courts rightly ruled that the Constitution allows states to bar their officials from helping to enforce federal law.
Perhaps because of this history, the Biden Administration at first wisely left the conservative gun sanctuaries alone. This week, however, the  Justice Department filed a dubious lawsuit challenging H.B. 85, the Missouri "Second Amendment Preservation Act." The suit is reminiscent of the Trump Administration's challenge to the California's "Sanctuary State" law, which was largely rejected by the courts. The new Biden lawsuit deserves to lose for the same reason.
Reason's Elizabeth Nolan Brown has a helpful overview of the Missouri law and the Justice Department lawsuit against it:
H.B. 85 says that Missouri rejects several categories of federal gun provisions, which it considers to be "infringements on the people's right to keep and bear arms." These provisions include "any tax, levy, fee, or stamp imposed on firearms, firearm accessories, or ammunition not common to all other goods and services," "any registration or tracking of firearms, firearm accessories, or ammunition" or the ownership of them, "any act forbidding the possession, ownership, use, or transfer of a firearm, firearm accessory, or ammunition by law-abiding citizens," and "any act ordering the confiscation of firearms, firearm accessories, or ammunition from law-abiding citizens."

H.B. 85 orders state and local law enforcement not to cooperate with the feds to enforce such measures and says Missourians can sue if they do.
Another provision of the law bars any state or local agency from employing people who had previously helped enforce the federal gun laws in question, and imposes civil liability of up to $50,000 "per employee hired by the political subdivision or law enforcement agency."
The complaint filed by the Justice Department concedes that "a state may lawfully decline to assist with federal enforcement." Indeed! The federal government may not "commandeer" state officials to help enforce federal law. That is the longstanding constitutional principle that led to the failure of Trump's challenge to the California sanctuary state law.
As the Ninth Circuit explained in its ruling in that case, the state sanctuary law "may well frustrate the federal government's immigration enforcement efforts. However, whatever the wisdom of the underlying policy adopted by California, that frustration is permissible, because California has the right, pursuant to the anticommandeering rule, to refrain from assisting with federal efforts."
Similarly, the Biden Justice Department complains that federal gun law enforcement efforts in Missouri have been hampered by H.B. 85 because "the Missouri State Highway Patrol has implemented H.B. 85 by withdrawing personnel from federal task forces and restricting the information that can be shared with federal authorities in connection with federal firearm offenses." Restricting assistance and information-sharing by state law enforcement agencies is exactly what California did, and courts rightly ruled that such policies are protected by the anti-commandeering principle. What's good for the liberal goose applies equally to the conservative gander!
The Biden DOJ tries to sidestep the anti-commandeering rule by claiming that H.B. 85 goes beyond merely denying assistance: "a state may not directly regulate federal
authority. H.B. 85 does exactly that by purporting to nullify, interfere with, and discriminate against f
Article from Reason.com
Comments
comments