Stop the Covid Travel Bans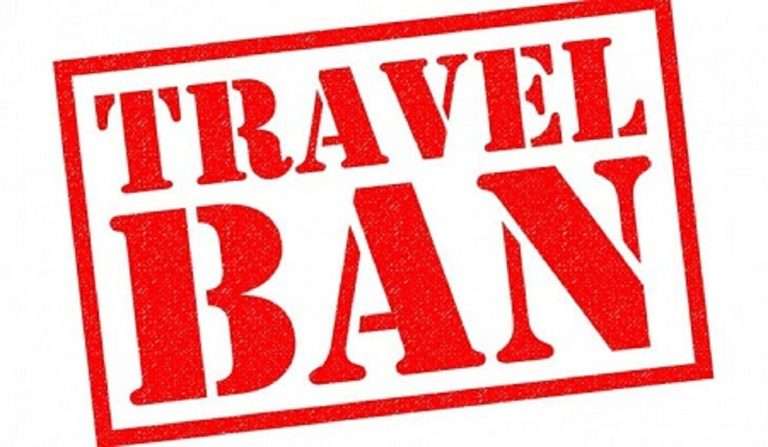 The discovery of the potentially more dangerous Omicron variant of Covid-19 last week led many nations, including the United States, to ban most entry from South Africa and several neighboring nations, where the virus was first discovered. Israel and Japan have taken the even more draconian step of banning nearly all entry by non-citizens. These measures are almost certain to fail in their goal keeping out or even significantly delaying entry of the new variant. At the same time, they will – unless quickly reversed – cause enormous suffering. The record of previous Covid travel and migration bans proves as much.
Remember how Donald Trump's travel bans on China and Europe kept the initial Covid out of the United States? How about when continued travel bans, combined with massive Title 42 border expulsions  and the most restrictive immigration policies in all of American history kept out the more contagious Alpha and Delta variants?
If you don't recall those things, it's because they didn't happen. Those policies all failed miserably, and the various Covid variants entered the US anyway. And very swiftly, too.
The record of European and Canadian travel bans is similar. Those countries, too, enacted draconian restrictions that failed to keep variants out.
But at least the travel bans delayed the spread of Covid long enough that we were far better prepared when the the variants in question did arrive. Sadly, no. Travel bans delayed it only briefly, if at all, and there is little evidence we gained much as a result.
By contrast, we do know that Covid travel bans have inflicted immense harm on millions of people around the world. They have separated numerous families, prevented loved ones from seeing each other in time of need, and cut off many thousands of people from valuable job opportunities. To the extent that many travel bans also include severe migration restrictions, they have damaged our economies and actually imperiled long-term improvements in health care, by blocking migrants who are likely to contribute to scientific and medical innovations.
Consider the example of a South African woman who is "devastated" because she will not be able to be with her daughter in the UK, as the latter undergoes major surgery. Multiply that by hundreds of thousands of similar (and worse) cases around the world, continuing for months on end, and you will begin to have some idea of the immense devastation already caused by Covid travel bans.
Defenders of travel bans can cite the example of Australia and a few other island nations, which kept Covid out for some time. But to the extent they succeeded, it was only combining it with brutally harsh restrictions on internal freedom of movement and civil liberties. And even Australia failed to stop the Delta variant. Today, Australian officials openly admit they will not be able to prevent the entry of the Omicron variant. New South Wales Premier Dominic Perrottet conceded that "these variants will get into the country, it is inevitable."
Officials in the United States – from President Biden on down – also admit they will not be able to keep Omicron out. The same is true in Europe.
The sad history has led many public health experts, who tend to be enthusiastic about a wide range of other Covid restrictions, to oppose the most recent round of travel bans. Former FDA Commissioner Scott Gottlieb, author of a leading book about the pandemic, argues that they are even likely to be counterproductive:
Article from Reason.com
Comments
comments