The Case for Compensating Victims of Trump's Brutal Child Separation Policy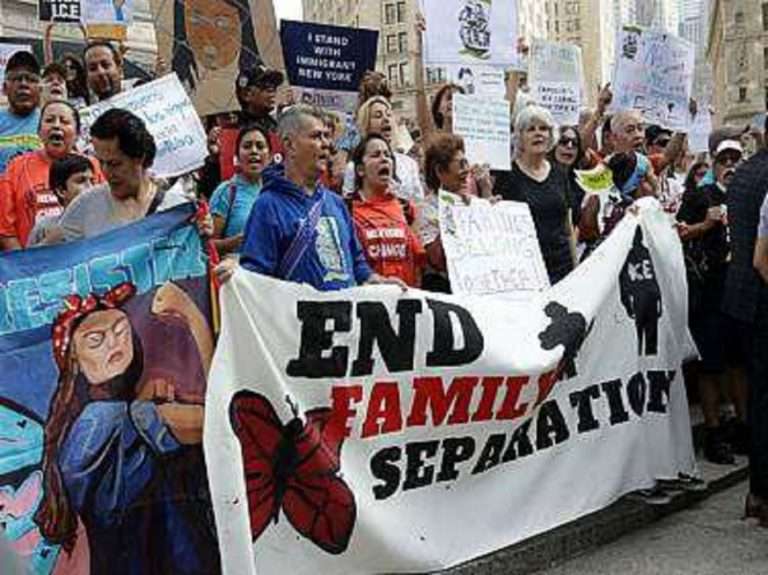 Media reports indicate that negotiations for a settlement to provide compensation for victims of the Trump Administration's 2017-18 family separation policy are at an impasse:
Attorney Lee Gelernt of the American Civil Liberties Union would not discuss details of the talks nor confirm a previously reported settlement proposal of several hundred thousand dollars to each affected person. He did, however, hold out the possibility of a trial, featuring parents separated from children as young as six months as witnesses, if there's no agreement to end the litigation….

About 5,500 children were forcibly removed from their parents under Trump's zero-tolerance policy in which parents were separated from their children as the administration sought to discourage people from crossing the border, even if they were presenting themselves to authorities to seek asylum.

Trump halted the practice in June 2018 amid widespread outrage, including from many Republicans, just six days before a judge ordered an end to the program in response to a lawsuit filed by the ACLU.

In addition to negotiating a potential settlement, the Biden administration has also been working to reunite some of the families. There are believed to be hundreds, and perhaps as many as 1,000-2,000, parents who were separated from their children and still haven't been located.
For reasons I covered in previous posts here and here, the child separation policy was both illegal and deeply unjust. Its illegality has been confirmed by federal court rulings against it.
Among other things, I addressed the argument that the policy was justified because the administration was merely "enforcing the law," and the canard that Trump and then-Attorney General Jeff Sessions were merely continuing policies they inherited from the Obama Administration. Even if the latter were indeed true, it would not excuse the policy or Trump's continuation of it. It would just mean that Obama deserved a share of the blame. But, while Obama did have some awful immigration policies of his own (which I condemned at the time), this one was on Trump.
Given the blatant illegality of the policy and the enormous harm suffered by the children and their families, their is a strong case for giving them hefty compensation. Legal scholar and former US Attorney Joyce Vance White outlined some of the reasons in a recent Washington Post article:
First, these aren't voluntary payments. The Justice Department is negotiating with lawyers for victims of the Trump administration's family separation policy. They are working to settle large and potentially very expensive lawsuits before a court orders the government to pay those same claims. The litigation risk here is high, and the U.S. government will almost certainly end up making payments to these plaintiffs — whether through settlements now or pursuant to court judgments later….

If…. these cases go to trial, the United States faces a thousand lawsuits over a policy a federal court has already said shocks the conscience and that Biden has characterized as a "moral failing" of our country. Expert witnesses will testify to the trauma suffered when children were ripped from their parents' arms. Evidence will surely include the Justice Department inspector general's report finding that the department neglected to ensure it collected information necessary to reunite families and that the cruelty of the policy was deliberately calibrated by then-Attorney General