Amicus Brief in Title 42 "Public Health" Expulsion Case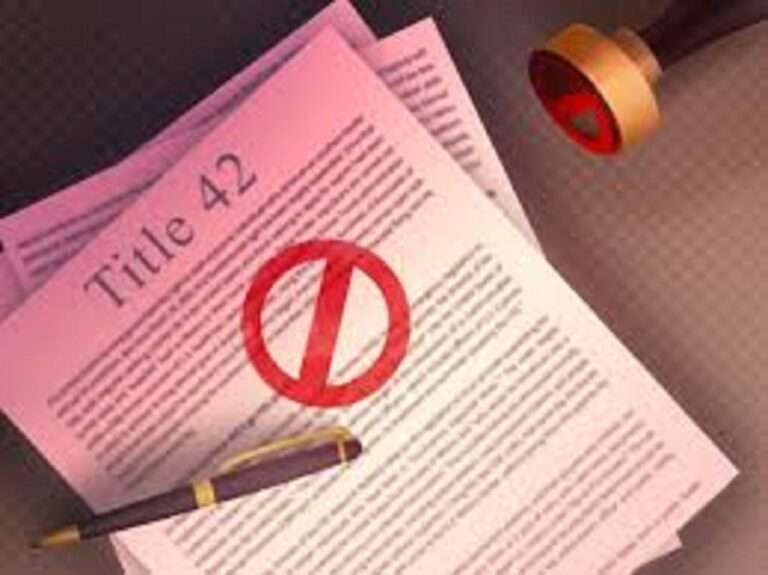 On Friday, the Cato Institute filed an amicus brief I authored for them in the Title 42 "public health" expulsion case. I previously wrote about this case, which is currently before the DC Circuit, here. The brief itself is available here. And here is a summary of the brief adapted from the Cato website:
Since March 2020, the Centers for Disease Control (CDC), has used its supposed powers under Section 265 of the Public Health Service Act of 1944 to expel hundreds of thousands of migrants and asylum seekers crossing the southern border. Several of those affected challenged these actions, and the D.C. federal district court ruled in their favor. The government has now appealed to the D.C. Circuit Court of Appeals—and Cato filed an amicus brief supporting the lower‐​court ruling.
The government's interpretation of the CDC's powers would render the statute unconstitutional by violating the nondelegation doctrine. As the Supreme Court recently explained (Gundy v. United States, 2019), that principle of separation of powers holds that "Congress … may not transfer to another branch 'powers which are strictly and exclusively legislative.'"

While Congress can give executive branch officials a wide range of discretion, it The latter is exactly what the CDC would enjoy if the government prevails in this case: It would have the power to exclude or deport virtually any entrants into the United States at any time.

Section 265 gives the CDC "the power to prohibit… the introduction of persons and property from such countries or places as he shall designate" whenever the agency "determines that by reason of the existence of any communicable disease in a foreign country there is serious danger of the introduction of such disease into the United States." If this language is interpreted as giving the CDC virtually unlimited power to bar or deport migrants from such countries as it designates, it would violate
Article from Latest – Reason.com
Comments
comments