Two More Worthy Additions to the "Anticanon" of Constitutional Law—Berman v. Parker and Euclid v. Ambler Realty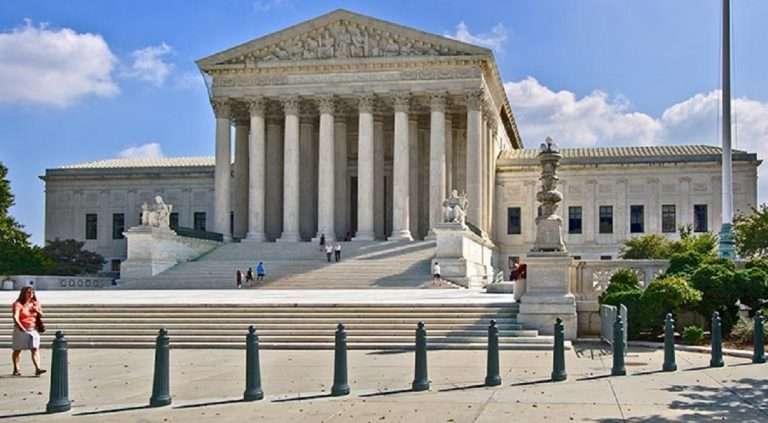 Last week, I wrote about the the criteria required to add a case to the "anticanon" of constitutional law, and suggested that The Chinese Exclusion Case of 1889 would be a worthy addition to the list of the Supreme Court's most reviled cases. In this post, I propose two other worthy additions: Village Euclid v. Amber Realty (1926), and Berman v. Parker (1954). To briefly recap, in my previous post I outlined three criteria that a case usually has to meet to enter the anti-canon:
1. Bad legal reasoning.
2. Terrible real-world effects.
3. Upholding government policies that promote racial discrimination and oppression.
The first two criteria apply to all anticanonical cases (though in a few instances, conventional wisdom sometimes overrates the extent to which a case really meets criterion 2). The third is not absolutely essential. But it is met by a large majority of anticanon cases.
Euclid and Berman readily meet all three requirements.
Euclid is  the more famous of the two cases. It upheld exclusionary zoning against claims that policies severely restricting the construction of new housing and commercial facilities violated the Takings Clause of the Fifth Amendment, and the Due Process Clause of the Fourteenth Amendment. The ruling opened the door to policies that locked millions of people out of areas where they might otherwise have found better housing and job opportunities. It continues to cause great harm to the present day.
The legal reasoning in Justice Sutherland's majority opinion for the Court is mediocre, at best. That may be because Sutherland and his conservative colleagues on the Court were ready to strike down the zoning restrictions at issue, until a late-filed brief by urban planners changed their minds, by pointing out that doing so might make it easier for poor and working-class people to move to affluent neighborhoods. Ultimately, three conservative justices still dissented, but Sutherland and Chief Justice William Howard Taft cast crucial votes for the majority.
Sutherland's analysis is notable for its evasion of most of the crucial arguments for the other side. He contends that zoning restrictions on construction of multi-family housing and new commercial enterprises are justified by the "police power," which gives government the authority to enact regulations that protect the health and safety of the public. There is indeed a long line of precedent indicating that at least some police power measures are exempt from takings liability. He also cites a variety of state court decisions upholding zoning restrictions on police power grounds.
But Sutherland ignores the fact that the real purpose of Euclid's zoning ordinance was primarily to keep poor people out, and that it went far beyond any plausible health and safety rationale. This reality was well-articulated by the district court opinion in the case, which struck down the law:
Obviously, police power is not susceptible of exact definition. It would be difficult, even if it were not unwise, to attempt a more exact definition than has been given. And yet there is a wide difference between the power of eminent domain and the police power; and it is not true that the public welfare is a justification for the taking of private property for the general good. The broad language found in the books must be considered always in view of the facts, and when this is done, the difficulty disappears. A law or ordinance passed under the guise of the police power which invades private property as above defined can be sustained only when it has a real and substantial relation to the maintenance and preservation of the public peace, public order, public morals, or public safety. The courts never hesitate to look through the false pretense to the substance….

The plain truth is that the true object of the ordinance in question is to place all the property in an undeveloped area of 16 square miles in a strait-jacket. The purpose to be accomplished is really to regulate the mode of living of persons who may hereafter inhabit it. In the last analysis, the result to be accomplished is to classify the population and segregate them according to their income or situation in life. The true reason why some persons live in a mansion and others in a shack, why some live in a single-family dwelling and others in a double-family dwelling, why some live in a two-family dwelling and others in an apartment, or why some live in a well-kept apartment and others in a tenement, is primarily economic. It is a matter of income and wealth, plus the labor and difficulty of procuring adequate domestic service. Aside from contributing to these results and furthering such class tendencies, the ordinance has also an esthetic purpose; that is to say, to make this village develop into a city along lines now conceived by the village council to be attractive and beautiful.
Justice Sutherland has no real answer to this crucial point. Sadly, it may well be that this illicit and unconstitutional purpose was also the reason why he changed his mind and voted to uphold the Euclid zoning rules.
The district court also offered another crucial reason why severe zoning restrictions should be considered takings, requiring "just compensation" under the Fifth Amendment:
The argument supporting this ordinance proceeds, it seems to me, both on a mistaken view of what is property and of what is police power. Property, generally speaking, defendant's counsel concede, is protected against a taking without compensation, by the guaranties of the Ohio and United States Constitutions. But their view seems to be that so long as the owner remains clothed with the legal title thereto and is not ousted from the physical possession thereof, his property is not taken, no matter to what extent his right to use it is invaded or destroyed or its present or prospective value is depreciated. This is an erroneous view. The right to property, as used in the Constitution, has no such limited meaning. As has often been said is substance by the Supreme Court: 'There can be no conception of property aside from its control and use, and upon its use depends its value.' See Cleveland, etc., Ry. Co. v. Backus, 154 U.S. 439, 445.
The idea that the "property" protected by the Takings Clause protects the right to use as well as the right of ownership, as such, has deep roots in American legal histor
Article from Latest – Reason.com
Comments
comments