Thoughts on the Supreme Court's Texas Abortion Ruling—and How to Prevent it From Setting a Dangerous Precedent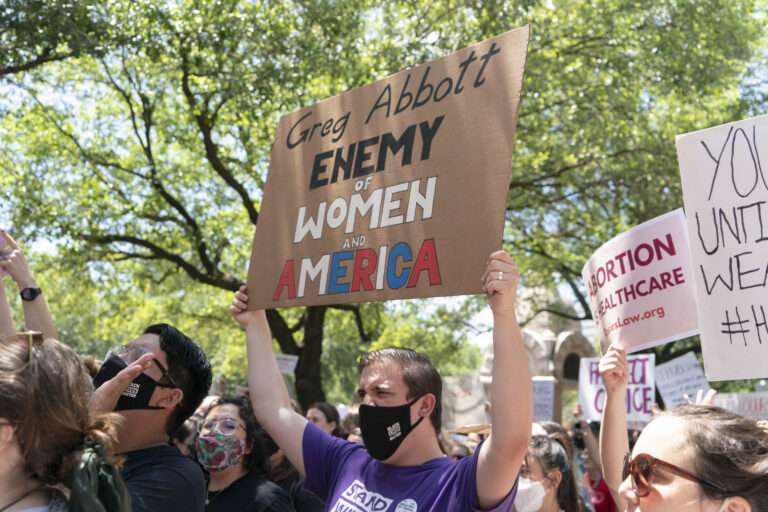 Last night's 5-4 Supreme Court ruling in Whole Women's Health v. Jackson did not overrule Roe v. Wade or make any kind of decision on the scope of the right to abortion. But it did refuse to issue a preliminary injunction against the enforcement of SB 8—Texas' sweeping new law barring nearly all abortions that take place later than six weeks after the beginning of pregnancy. While SB 8 is clearly inconsistent with Roe and other Supreme Court abortion precedents, the five conservative justices in the majority refused to issue an injunction blocking it, because of the law's unusual enforcement mechanism. This ruling could potentially set a dangerous precedent that threatens numerous other constitutional rights. Fortunately, there are ways to mitigate that risk.
Instead of giving state officials the power to enforce the law, SB 8 delegates enforcement entirely to private parties, who can bring lawsuits against abortion providers, and get $10,000 or more in damages for each abortion. As the Supreme Court majority notes, this makes it difficult to issue an injunction against the law, because such injunctions are usually directed against specific people or entities who enforce laws, or have plans to do so. In this case, however, no government official has enforcement authority, and it is not possible to identify a specific private party who plans to enforce it, either. The one private defendant in the present case—a prominent Texas pro-life activist—claims he has no plans to bring any SB 8 lawsuits himself. Even if the Court had enjoined this particular individual from bringing SB 8 lawsuits, that would not prevent other people from doing so.
This approach to injunctions is closely related to the Supreme Court's precedent on the doctrine of "standing," which  holds that plaintiffs can only bring cases in federal court if they have suffered an actual or imminent "injury." Here, arguably, there was no such injury because neither the government nor a private party had taken any steps to enforce SB 8 against them, and it is far from clear that anyone will do so in the future. The four dissenting justices in last night's ruling make several good points. But, at least as far as I can tell, they don't have an answer for this particular procedural dilemma.
For a more detailed explanation of the procedural obstacles to challenging SB 8, see this excellent article by Charles "Rocky" Rhodes and Howard Wasserman. The authors (like me) are opposed to the Texas law. But they nonetheless conclude that existing Supreme Court precedent makes it difficult or impossible to use "offensive" litigation to block its enforcement. In a recent blog post, Wasserman points out the following about last night's ruling:
[Justice] Breyer [in his dissent] says a case could proceed against 'those particularly likely to exercise the delegated powers.' This is correct. The problem is no such person has been identified. When[one] has been, I think a § 1983 action can proceed, including enjoining any pending state proceeding. At the same time, that does not really help–even if WWH identified likely enforcers and got interim relief against them, that interim relief cannot stop anyone else from enforcing in the interim.
In my view, last night's ruling was wrong because Court's general approach to standing and injunctions is wrong. I have previously summarized my objections to current "standing" rules, which are not actually required by anything in the text or original meaning of the Constitution, and also cannot be justified based on pragmatic considerations.
Similar criticisms apply to the Court's approach to injunctions. Even if we do not know which individuals, if any, plan to enforce an unconstitutional law, or have the authority to do so, a court should be able to issue a general injunction precluding enforcement of that law by anyone who might otherwise be in a position to undertake that task.
If it turns out that no one is willing or able to enforce it, th
Article from Latest – Reason.com
Comments
comments